Towards a decent minimum wage
5 May 2016 Print page
Scott Ng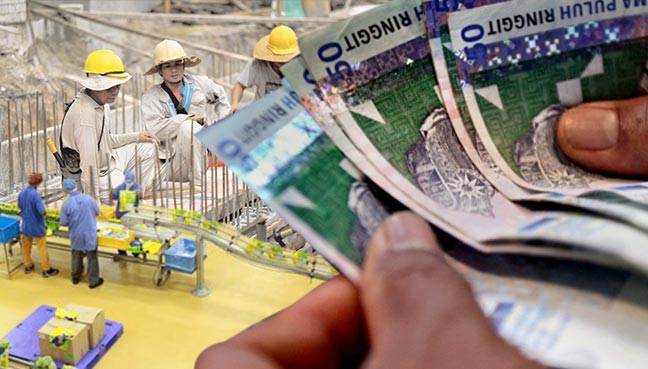 The fight for a living wage is being fought all over the world between workers who cry "exploitation" and corporations that cite their bottom lines. At least in Malaysia, there is little doubt that salaries have failed to keep pace with the cost of living, causing the gradual disappearance of the middle class. Indeed, the income disparity between the elite and ordinary members of the public has already become a gulf that looks insurmountable.
Many of the luxury condos that popped up all over the Klang Valley in the last few years are now half-full or just short of empty. These fully-featured residential complexes are amazing to behold. They are wonders of architecture and design, but in many of them, a unit costs more than half a million ringgit to buy. For a young person on a 35-year, 90% loan, this works out to roughly RM2,000 per month in repayments. But the minimum wage order that has employers up in arms only raises the bottom monthly salary to RM1,000 in Peninsular Malaysia and RM920 in East Malaysia.
In Penang, Chief Minister Lim Guan Eng has lost his lustre as the heir apparent to Lee Kuan Yew's legacy of taking an island and making it a successful business hub, thanks to a brouhaha over affordable housing.
Meanwhile, newspapers are filled with stories of how the GST has forced a hard-knock life upon large numbers of citizens.
It is clear as night and day to the average Malaysian that something is terribly wrong about how wealth is distributed in this country. To many, the first step to improving the situation is to set a minimum wage on which a worker can live decently. Trickle-down economics is a stale paradigm that has failed its purpose, simply because wealth doesn't make it to the lower rungs of society. But if the government prescribes a minimum wage that allows people to have their basic necessities and a little left to spare, that money will circulate through the system at a far higher velocity than a millionaire's ringgits would.
It's as simple as this: a rich man is still a man, and he's not going to walk into a store and buy a hundred shirts just because he can. He'll buy one, or maybe two. The rest of his money never enters the economy. When the average citizen has no spare money to spend, the circulation of money slows down, and that is bad for everyone's business.
Workers understand that the fight for a living wage will always be met with opposition. Employers are ultimately interested in their bottom line above all, and the short term is what they are looking at when they complain that the new minimum wage order will force them to retrench workers. Yes, some people will lose their jobs. But ultimately, with more money flowing through the economy, more opportunities will be created to facilitate growth. In the long term, a decent living wage can only be good for everyone.
Source: Free Malaysia Today