Socso responds to concerns over costly changes to IT system
22 February 2020 Print page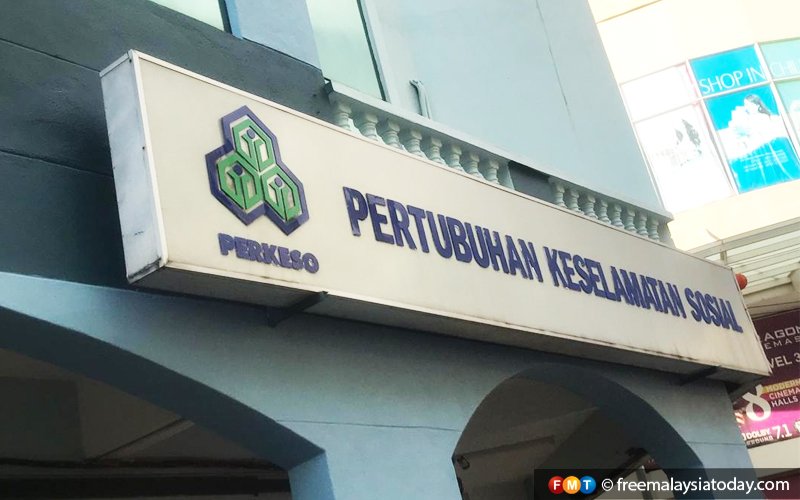 PETALING JAYA: A long-standing problem related to its IT system has allegedly cost hundreds of millions of ringgit to the government's compulsory workplace insurance scheme Socso.
"So much of the contributors' money has gone into system after system. Socso still doesn't have a proper, user-friendly system," a source familiar with the workings of the Social Security Organisation told FMT.
The source said the problem began after Socso appointed a private company in 2010 to develop what is known as the Perkeso Information Technology Automation Reformation (Pintar), a 17-module IT system, to replace its CORE system.
It said Pintar, which was supposed to be operational in July 2013, had experienced delays and in the end, only three of the 17 modules were delivered and put into operation.
In 2015, Pintar was scrapped, and two new systems were introduced – ASSIST and iPERKESO.
The source said the company behind Pintar was paid some RM100 million for its work, including the delivery of software and hardware.
"There were no serious issues with Pintar," it claimed, adding that there were concerns over the awarding of contracts to develop the new systems.
"ASSIST and iPERKESO cost way more than Pintar despite the smaller scope of what was expected of the systems," the source said.
It said unlike iPERKESO, ASSIST was "not user-friendly", something Socso has acknowledged after complaints from its contributors.
But iPERKESO was scrapped and was last year replaced with another system called "Matrix".
When contacted, Socso said developing a top-notch system with "technology readiness" to handle the millions of accounts under it was a costly affair.
Its chief strategy and transformation officer, Edmund Cheong, said there were also support and maintenance costs to take into account.
Cheong explained that Pintar had limited functions, although its infrastructure was still being used today.
He said a thorough evaluation showed scrapping Pintar could reduce potential losses if Socso ended up paying for an application which could not fully perform.
He confirmed that Socso had paid for PINTAR.
He also confirmed that the ASSIST system was awarded through direct negotiation as it was in line with the procurement manual based on the finance ministry's guidelines.
As for iPERKESO, Cheong said it was a corporate social responsibility project and was not awarded through any procurement process or direct negotiation.
He said the combined costs of ASSIST and iPERKESO did not exceed RM250 million.
ASSIST, he said, was continuously being enhanced and had seen improvements since 2018.
Cheong said there was now shorter waiting time from employers for their transactions.
He said the "Matrix" system was not a replacement for iPERKESO, and that it was developed to cater to the needs of the newly introduced Self-Employment Social Security Act 2017 (Act 789).
"It has a different nature of business as Act 789 is designed to cater to people from the gig economy."
Matrix cost RM3.4 million including maintenance, with its purchase adhering to Socso's procurement manual and scrutinised by Socso's board, Cheong said.
Source : https://www.freemalaysiatoday.com/…/socso-responds-to-con…/…