Public holidays and our plummeting productivity
2 September 2017 Print page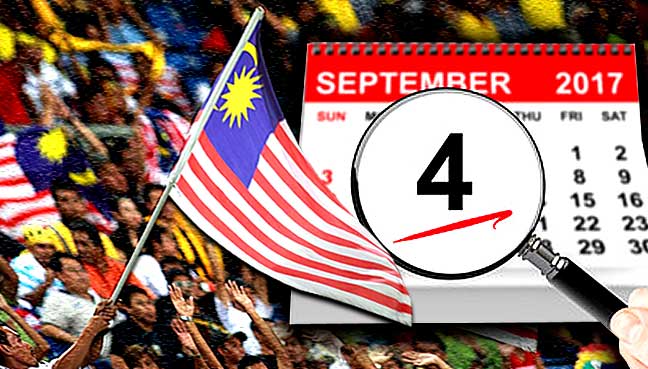 Declaring Monday a public holiday throws the country into chaos as meetings are rescheduled, students miss lessons and business owners' budgets are busted.
Is Prime Minister Najib Abdul Razak, pro-business? Malaysians are worried. The economy has slowed down, and many workers are being laid-off with minimal compensation or warning. People are struggling to feed their families, whilst business owners are struggling to stay competitive and still remain open for business.
Najib may have become the darling of many Malaysians when he announced that Monday, September 4, would be a public holiday to celebrate Malaysia's success in the Kuala Lumpur SEA Games. The nation was already enjoying two public holidays; Merdeka on August 31 and Hari Raya Haji on September 1.
With a chorus of business people voicing their frustrations, it is surprising not one statement has been issued by trade associations, or the ministries of international or domestic trade, regarding the latest public holiday.
One businessman said, "Having the right government policies help to promote business, but this latest populist measure is not helping the business world, or the Malaysian economy."
Another man who owns a small to medium-sized enterprise (SME) said, "I have cut-back on non-essentials for my business, but this public holiday announcement really bites deep into my budget.
"We'd like to think we are a caring company. I have loyal staff and we look after them well. They are like gold dust. We pay them double wages on public holidays.
"We do a lot of dealings with overseas clients and as a family business, I do not have a large number of employees to fall back on, unlike a multi-national. We have to keep to deadlines. If the staff are off work, how can I meet that deadline? Did the PM think about productivity?
"If I pay my workers the public holiday rates, this means reduced profits. How can I invest for the future? Things are already hard."
A person who was scheduled to attend a government department meeting to discuss his application for re-zoning his business said, "Monday was the only day that was mutually convenient. It took me weeks to arrange this date, as the official was always away. This last minute announcement has messed-up my plans."
It is not just business people who are affected. One woman said, "I took Monday off to settle some issues at a government department. Now I have to take another day off from my annual leave to make fresh arrangements.
"By the way, what happens to all the appointments that will be postponed? Can you imagine the chaos arising from one simple holiday announcement?"
Is this the only way Najib knows how to reward the volunteers and athletes for a job well done? Does he have to make the nation grind to a halt? It is bad enough that some civil servants are sleeping on the job, but to reduce productivity in this fashion is the last thing we need. Few industrialists will agree with this decision.
Will schools have to make up for the lost day(s), with extra lessons at the weekends to cover the curriculum?
So, who benefits from this unplanned for public holiday?
It is a populist decision meant to boost the government's popularity.
Who are the losers?
Businesses and the Malaysian taxpayer of course.
Mariam Mokhtar is an FMT columnist.
Sources : http://www.freemalaysiatoday.com/category/opinion/2017/09/02/public-holidays-and-our-plummeting-productivity/