MTUC-SOLIDARITY CENTER TRADES UNION CAPACITY BUILDING & TECHNICAL ASSISTANCE WORKSHOP
12 October 2019 Print page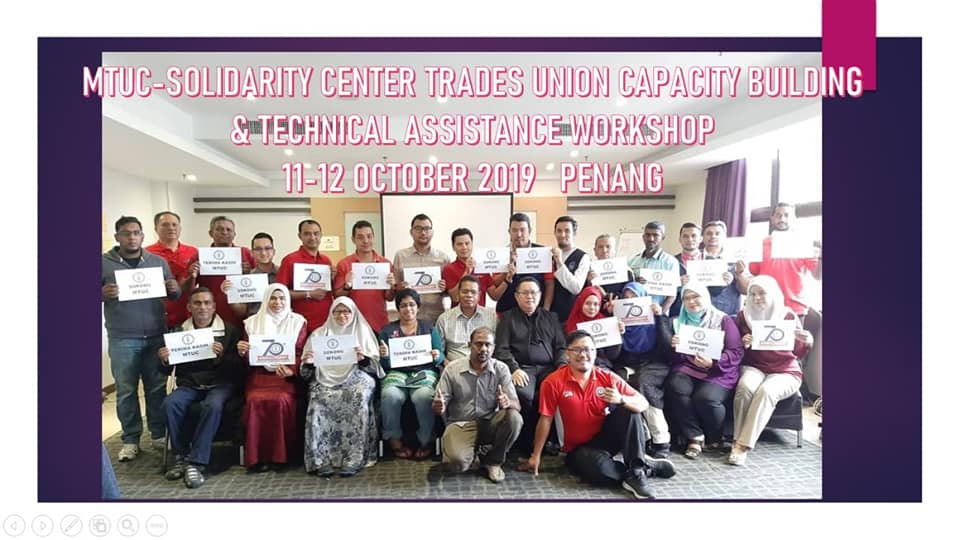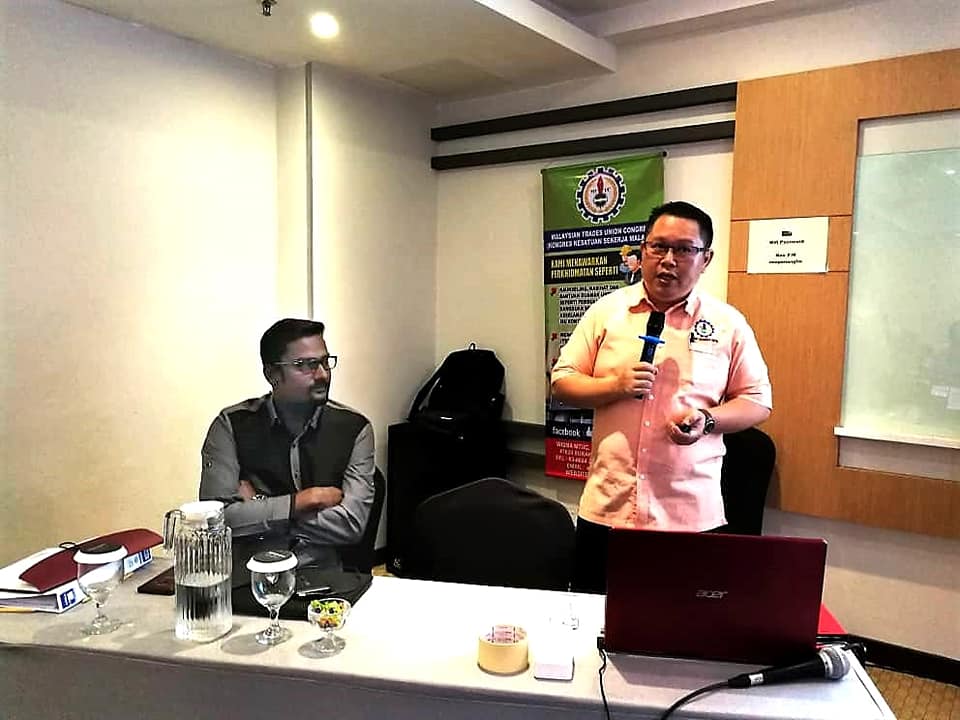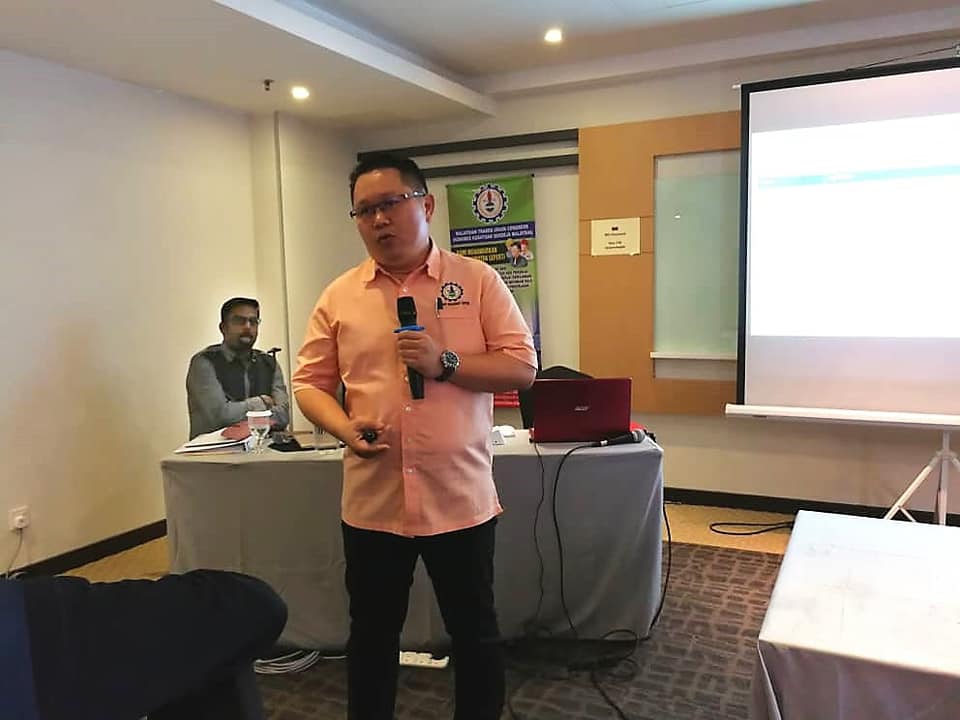 11-12 OCTOBER 2019, PULAU PINANG
MTUC in collaboration with Solidarity Center organized a 2-day workshop on Trade Union Capacity Building and Technical Assistance at Hotel Neo, Penang from October 11, 2019 to October 12, 2019.
A total of 27 trade unions consisting of 7 women and 20 men from various sectors attended the workshop. Mr Wilibrordus Balawala from the Solidarity Center was also present to give the opening remarks to all participants, followed by a welcome speech from Bro Jamil-Vice Chairman of MTUC Division, Penang. The workshop began with an explanation from Bro Zul Thye on the purpose of the workshop and was followed by a presentation on the MTUC Workers' Service Center as well as the Migrant Resource Center. Statistics on case management, MTUC activities as well as information on workshop objectives have been presented.
Bro Jamil continues this workshop by explaining the effectiveness of trade union management, trade union challenges and the latest in the context of the current trade union. Bro Rudy organized group work for all participants to find out the best achievements the participants had made during their union and the failures they had encountered in their union. Insights on SWOT Analysis, Power Mapping and Organizing Importance are also presented.
Mr Wili also described some experiences in the trade union movement in Indonesia. An optimistic attitude and commitment is paramount among all union leaders in ensuring that the union is functioning well.
On the second day, Bro Rudy has explained how the management of the Union and the importance of becoming a member of the union workers. All participants were divided into 5 groups based on their respective sectors to present their presentations using ITUC campaign concept, SWOT analysis and Power Mapping. At the end of the workshop, all participants were given the opportunity to provide views and suggestions about the workshops that have been conducted. All participants are satisfied and pleased with all the learning received and thank the MTUC and Solidarity Center for organizing the 2-day workshop.