MTUC: Promise of leniency in hiring foreigners irresponsible
9 May 2016 Print page
Sheith Khidhir Bin Abu Bakar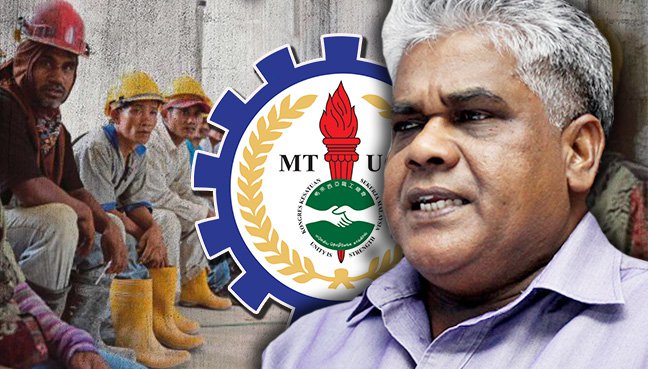 PETALING JAYA: The Immigration Department's promise of leniency in bringing in foreign workers next month is "irresponsible", the Malaysian Trades Union Congress (MTUC) Secretary-General Gopal Kishnam says.
He was referring to the recent statement by Immigration Department Director-General Sakib Kusmi, who said employers would soon be allowed to hire foreign workers, provided they satisfied the requirements set by the Immigration Department.
The requirements included showing proof that they had exhausted all efforts in trying to attract locals to fill the vacancies, as well as specifying the areas where their operations most needed help.
Speaking to FMT, Gopal Kishnam said this promise of leniency would jeopardise the hiring process as employers would wait until next month before hiring.
"Undocumented workers are cheaper than documented workers, so instead of hiring now, employers will wait until next month when even more can come in," he said.
He said that although employers claimed they did not hire undocumented workers, "the math did not add up."
"There are only 2.1 million documented workers as opposed to the four to five million undocumented. If every employer is claiming they don't have undocumented workers, then where are these undocumented workers?"
He added that employers could easily, and often did, hide their illegal workers during the Immigration's operations.
Kishnam also said the government should force employers to pay a levy for hiring foreign workers, otherwise cheap labour would deter employers from hiring locals.
"Employers can come up with 101 excuses, but it is a known fact that they opt for foreign workers because the labour is cheaper."
Meanwhile, the president of the Muslim Restaurant Operators Association (Presma), Noorul Hassan Sahul Hameed, commended the move by the Immigration Department to allow more foreign workers to be hired.
"It is a good move and we are willing to cooperate with any of the requirements that the government may have," he told FMT.
He added that employers weren't against hiring locals, but it was the locals who refused to work "the harder jobs" such as those in Mamak restaurants because they had better choices.
"Locals, who are usually more educated, cannot take being scolded for unnecessary things the way these foreign workers are scolded on a daily basis.
"Malaysian customers have terrible tempers and will even shout at a waiter over a glass of teh tarik."
Source: Free Malaysia Today