MTUC, CIEU meets YTL Cement
14 May 2020 Print page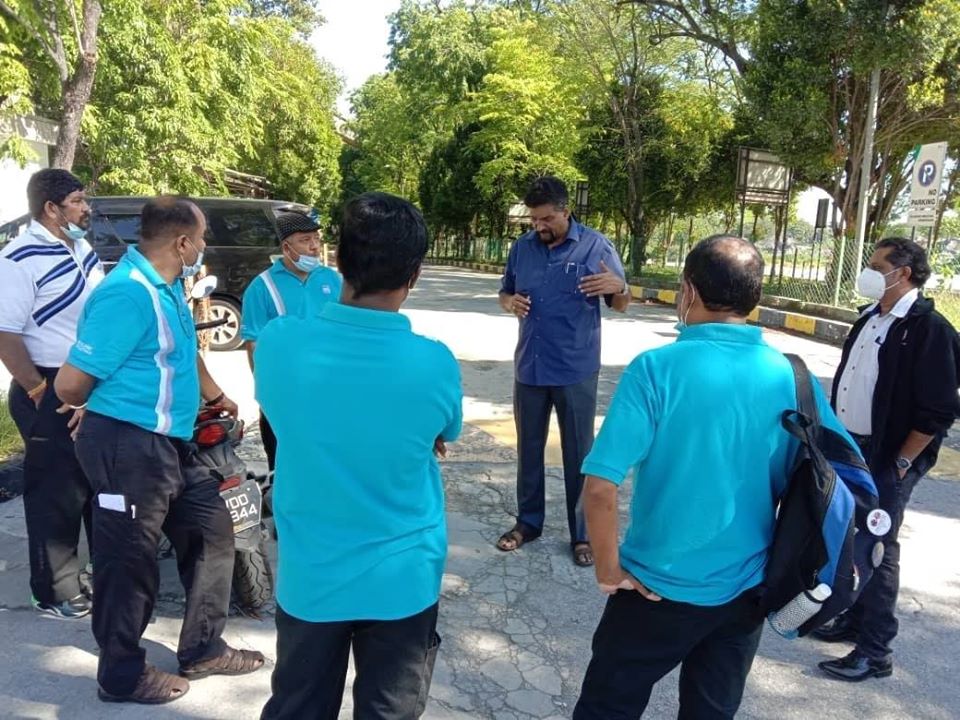 14 May 2020. Rawang.
The first meeting between YTL Cement and CIEU accompanied by MTUC was finally held today at 10.15 am to discuss on the attempted Retrenchment of workers during MCO.
MTUC was represented by Bro J Solomon – SG of MTUC, CIEU was represented by Bro S. Chelvadurai – Vice President, and four members of the Site Committee while the management was represented by Ms. Theressa Wong – HR Director and her three colleagues.
The HR Director apparently was under the impression that a simple brief with the site committee was sufficiently valid to go ahead with the intended retrenchment. This was despite the site committee's repeated requests to meet the Union on this matter.
This meeting enabled the union to impress upon the management about the fundamental requirement of the parties to recognise the CIEU as the union which is the sole negotiating body for its members in accordance to the CA.
YTL company was further impressed upon that a vital issue such as retrenchment involving the livelihood of 62 workers some of whom have served more than 30 years cannot be simply retrenched without proper and meaningful discussion with the UNION.
YTL Cement reiterated that the Labour Department of MOHR has given extra assurance to retrench the workers during the MCO. Shocked by such information MTUC and CIEU requested to produce evidences if any for such assurance. However, the company refused.
Since the Minister of Human Resources and the Labour Dept have repeatedly emphasised that there should not be any retrenchment during MCO, the Union informed YTL that it will enquire the truth of YTL's claim from the Labour Department.
At the time of reporting, the Union is unable to reach the DG of Labour. However the MTUC will seek clarification to this effect. MTUC views that the Management's claim is a serious insult to the Minister who has steadfastly reiterated on no retrenchment.
The management, while reiterating that they have executed and completed the retrenchment exercise agreed to receive our views as well. The Union pointed out that since this was the first meeting to discuss the retrenchment the company's conclusion is contradicting in view of awaiting union's views.
The Union reiterated that the proposed retrenchment is unlawful and in breach of the Code of Conduct for Industrial harmony and vehemently opposes the proposed retrenchment and gave options to explore to avoid retrenchment.
In conclusion the Union will submit further views for the company as requested to explore other options and to take it from there to find an amicable settlement..