Minister accepts memorandum from minimum wage protesters
17 October 2018 Print page
Human Resources Minister M Kulasegaran today met a coalition of NGOs called "Bantah 1050", who were protesting the standardised minimum wage of RM1,050 introduced by the Pakatan Harapan government, and discussed the issue with the group's representatives.
 "We have accepted a memorandum from the Malaysian Trades Union Congress (MTUC), PSM and other NGOs asking for us to review the minimum wage of RM1,050 which was set by the cabinet," Kulasegaran said to reporters after meeting with the protesters' representatives in the Parliament building today.
He said he understood their concerns and would bring up the issue in the cabinet as soon as possible.
After the meeting, MTUC secretary-general J Solomon said they would be waiting for a final decision on the minimum wage from the government.
 "If it is still not settled, then we will come back again, with ten times more people," he said to the crowd of protesters, who cheered him on.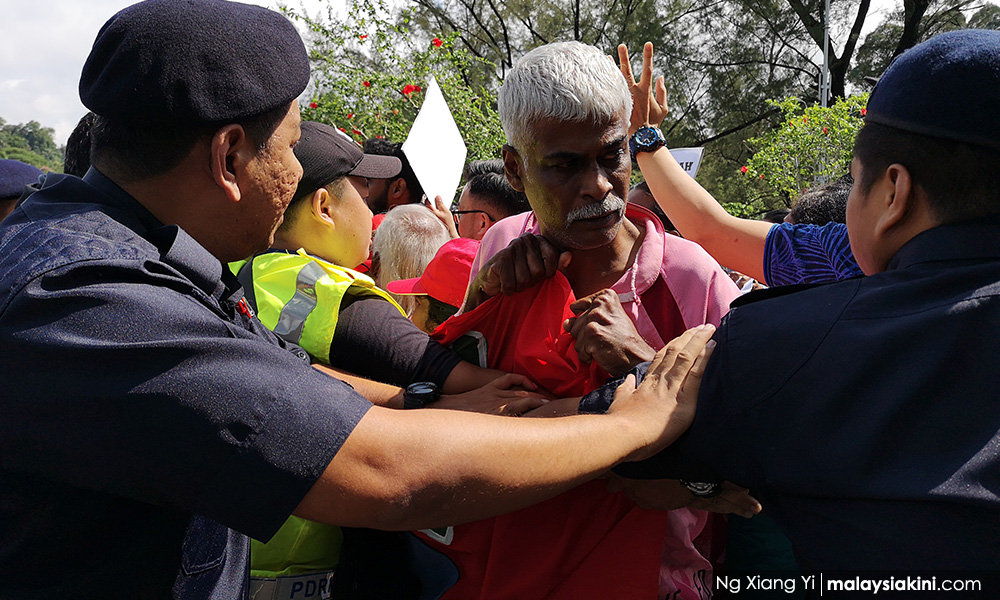 Over 300 people from various NGOs and political parties had gathered outside the Parliament gates today to protest the new RM50 increase in the minimum wage.
The protest, which was organised by MTUC, was meant to urge the government to review the standardised minimum wage of RM1,050 a month, which will be effective nationwide from January 2019.
MTUC had previously said RM1,050 was unrealistic due to the high cost of living.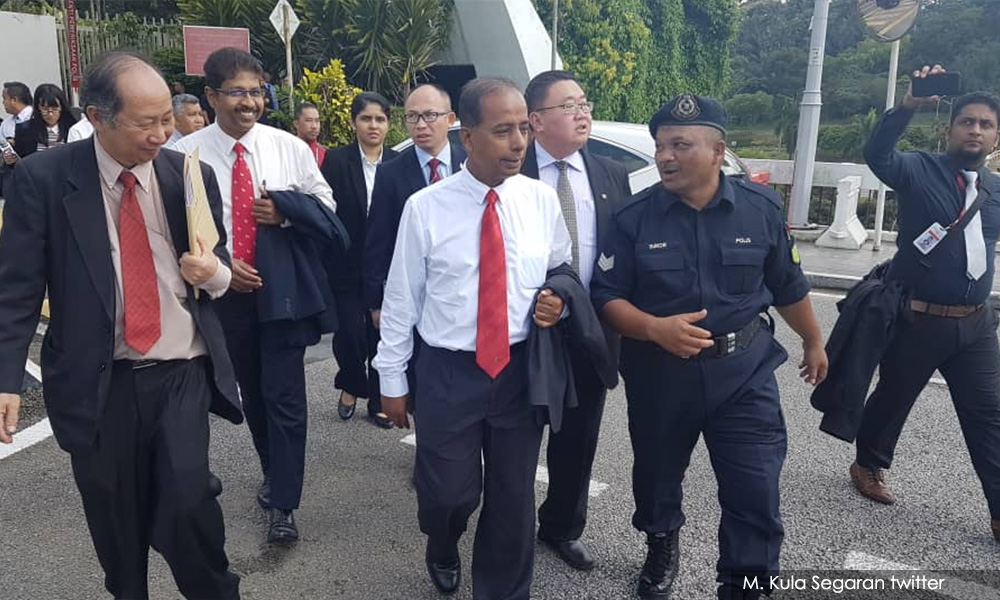 The protesters held up banners and are chanting various pro-workers mantra including "Long live workers" and "Raise the minimum wage".
"After voting is over, they forgot about us," shouted one of the women present.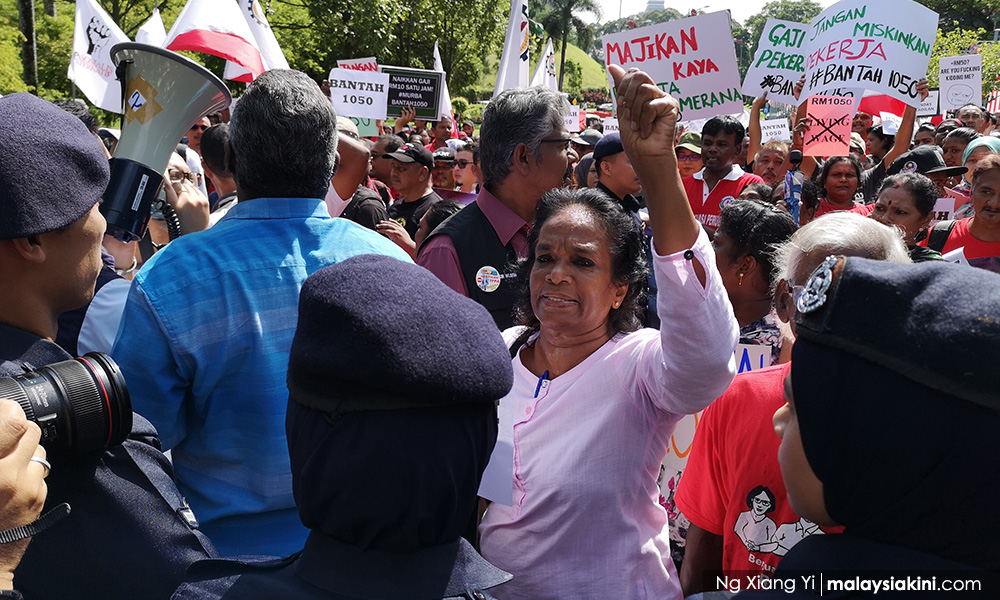 Gerakan Youth deputy chief Andy Yong was also present, telling Malaysiakini that there were 17 Gerakan members there in support of the minimum wage review.
"Gerakan always believes in fair and equal treatment, especially on the wages of employees.
"We always support the related cause and struggle," Yong said.
Meanwhile, Pasir Gudang MP Hassan Karim and Tebrau MP Steven Choong (photo) also came out of Parliament to join the protesters briefly.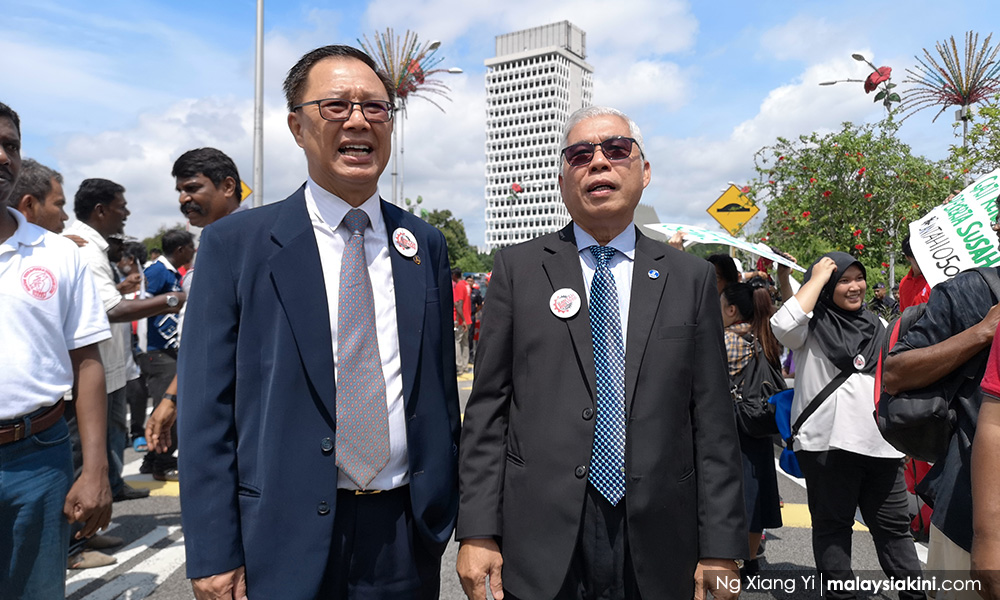 Both of them spoke to the protesters, saying they supported the workers' demand for a higher minimum wage.
Sources: https://m.malaysiakini.com/news/447683#.W8bZGnGJ-mA.whatsapp