It's Kula that needs an education
14 February 2020 Print page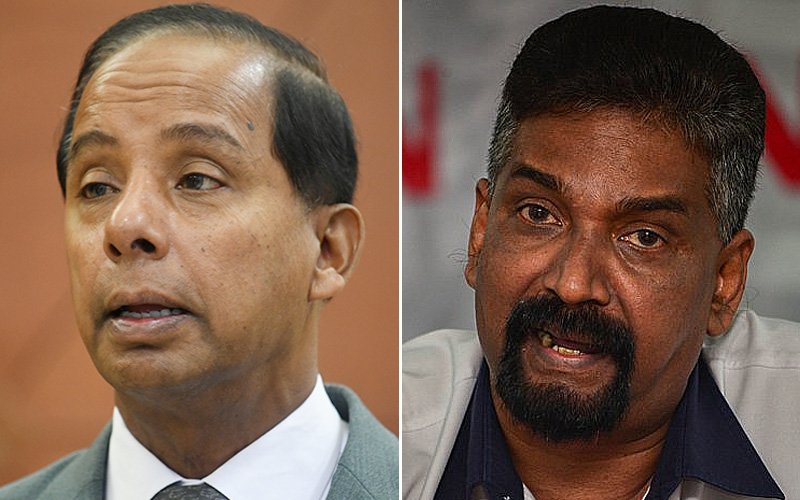 The Malaysian Trades Union Congress (MTUC) is aggrieved with Human Resources Minister M Kula Segaran for accusing and criticising my secretary-general J Solomon on a personal level.
Such an indecent attack was in retaliation to Solomon's statement merely asking for clarification on media reports of Malaysia agreeing to bring in 150,000 Pakistanis to work as security guards.
Solomon's call was made as Kula's ministry was responsible for all workers in the country, including migrant workers.
In view of this, his immediate reaction would have been to ask the home ministry for clarification on the matter to explain to Malaysians.
This call by Solomon was the essence of his statement where he had highlighted the national security concerns if the report was true as it involved foreigners with limited education who will be tasked with guarding public assets and housing estates, among other key buildings.
Let me remind Kula that Solomon's statement was issued after Kula told the media that the home ministry should be asked about the report as his ministry had nothing to do with it.
Unfortunately, yesterday (Feb 13), Kula attacked Solomon using ungentlemanly words, which again proves that he is a minister who cannot accept views or constructive criticisms.
MTUC is of the view that Kula should not have a problem stating that he will get clarification from the relevant agencies or ministers as he was part of the government and he is in the Cabinet.
There is nothing wrong with Solomon's statement and definitely not wrong for the minister to get a clarification on the matter to be disseminated to the concerned Malaysian public.
Instead of doing that, Kula chose to launch a childish and scurrilous attack on his (Solomon's) personality that did not make sense and had no substance.
It is obvious that Kula needs to be schooled on how to behave like a responsible minister who is open to constructive criticism and, most importantly, be modest when dealing with the workers and unions.
He has chosen MTUC to be the target of late and his criticisms have become personal and vile.
The MTUC has noticed that Kula has blocked many criticisms from citizens and workers on his Facebook account, an action which suggests that he is not open to criticism. This can also be construed as not being interested in the welfare of workers.
Whatever happens, all MTUC leaders will continue voicing the concerns of workers without fear or favour as we do it with good intentions for the interests of 15 million workers.
As far as possible, we avoid criticising the minister. That is why MTUC kept silent when accepting his clarification that Socso had changed its criteria for free dialysis for a certain category of contributors.
This actually reflects the minister's weakness and shortcomings in managing an agency under his jurisdiction. In this respect, Kula needs to upgrade his management skills as a minister to better serve workers and Malaysians.
Whatever it is, the MTUC is delighted that the minister has accepted our criticism of this move and had revoked the circular on this.
We hope the minister will be open and transparent and respect the rights of workers and unions to question when it needs to.
Halim Mansor is the president of MTUC.
Source : https://www.freemalaysiatoday.com/…/its-kula-that-needs-an…/