Government Takes Serious View Over Forced Labour Allegation
16 March 2015 Print page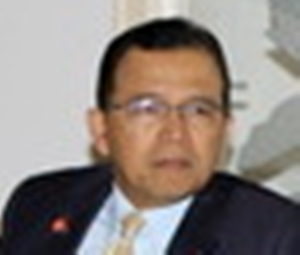 KUALA LUMPUR, March 16 (Bernama) — The Government takes a serious view of an allegation by the United States (US) Department of Labour over the existence of forced labour practices in the electrical and electronics (E&E) sector in this country.
International Trade and Industry Deputy Minister Datuk Hamim Samuri noted that if the matter was not addressed, such allegation could have serious implications on the country's exports of electrical and electronics equipments in the long run.
"The Government takes the allegations seriously and we do not condone forced labour practices among companies in the country.
"This view has also been communicated to the US," he said in Dewan Rakyat in reply to questions raised by Sim Tze Tzin (Bayan Baru-PKR) on follow-up action taken by the government, following E&E products made in Malaysia being blacklisted as forced labour goods by the US Government on Dec 1, last year.
Hamim said to address the issue, the government took several measures, including investigating the allegation and ensuring tighter enforcement by the government agencies involved.
"Coordination activities among government agencies have been strengthened and consultation sessions with the industry enhanced, and in addition, supporting industry initiatives to self regulate the electrical and electronic sector via the 'Electronic Industry Citizenship Coalition (EICC), code of conduct," he said.
Awareness programmes on labour-related issues were also implemented and closer cooperation forged with the US Government to produce specific action plans to address the issue of forced labor in the sector, he said.
On the US action of listing Malaysian E&E sector products in the 'List of Goods Produced by Child Labor or Forced Labour', Hamim said it was not intended to impose any sanction against the country.
"On the contrary, it is to raise public awareness on child and forced labour worldwide in promoting bilateral cooperation to address the problem," said Hamim.
On enforcement measures taken, the deputy minister said some 25 employers in the E&E sector had been investigated so far. However, no element of forced labour was detected.
He said the ministry collaborated with the human resources ministry, Council for Anti-Trafficking in Persons and Anti-Smuggling of Migrants (MAPO) and the United States Embassy in carrying out investigations and inspections.
"The government will continue to be involved in this issue and resolve the matter immediately to avoid difficulties which will affect the value of exports and growth of gross domestic product," he said.
According to Hamim, a workshop will also be held on March 30 and 31, in collaboration with the home ministry, Malaysian Administrative Modernisation and Management Planning Unit (MAMPU), US Embassy and industry players to solve issues arising in relation to forced labour.
Source: Bernama