Give us proper papers to work, pleads Rohingya group
29 June 2017 Print page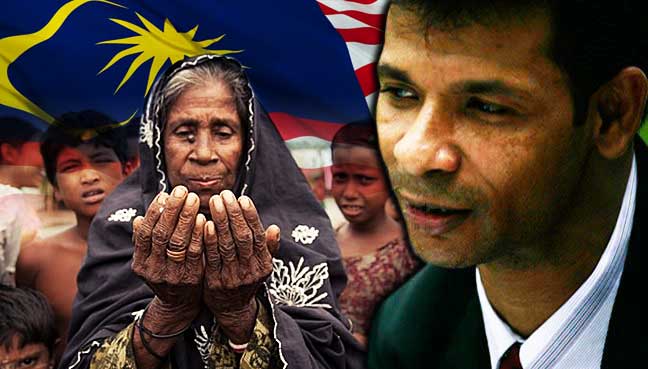 Group says refugees do not have to work illegally if they have such documents.
PETALING JAYA: A Rohingya group has asked the Malaysian government to provide proper documents for its refugees to survive in Malaysia.
Myanmar Rohingya Ethnic Human Rights Organisation Malaysia (Merhrom) pleaded for the Malaysian government to provide legal documents for its refugees to get proper jobs and education.
"These refugees need proper documents so that they can get a proper job and support their family while here," Merhrom president Zafar Abdul Ghani told FMT.
He said the Rohingya refugees in Malaysia could not depend on aid alone and the Malaysian government should opt for a practical solution for the long run.
Zafar said most Myanmar Rohingya Muslim refugees who fled to this country received aid from various organisations.
However, this only temporarily addressed the survival crisis.
"How long can they survive on sympathy?" said Zafar.
"A permanent solution can only be realised if the Malaysian government is willing to provide proper documents for the refugees."
Zafar claimed some Rohingya refugees in the country were forced to work illegally to survive and provide for their families here.
He added that if the Malaysian government was committed to helping Rohingya refugees, they should provide proper legal documents so that these refugees would not have to work illegally or resort to burglary.
Currently, there are 150,000 United Nations High Commissioner for Human Rights (UNHCR) cardholders from 62 countries in Malaysia. Almost 90% are from Myanmar, with 56,000 being Rohingya.
On a pilot project which allows Rohingya refugees to work legally in the country, Zafar claimed he had not seen any positive results from the initiative.
The initiative was announced by Deputy Prime Minister Ahmad Zahid Hamidi on Feb 2 to address the human trafficking issue and prevent exploitation of Rohingya as forced labour and illegal workers in the country.
Under this plan, 300 successful applicants were to be placed in selected companies in the plantation and manufacturing industries.
Commenting on the issue of one Rohingya family accused of manipulating the public into funding their sick child, Zafar asked the authorities to take action as this had negative implications on the Rohingya community.
"Malaysian kindness should not be exploited."
He said there was also a possibility of non-Rohingya citizens posing as Rohingya to elicit sympathy and support from the government.
On June 27, it was reported that the family of a Rohingya boy with hydrocephalus (which causes the head to swell) was found begging for funds for his operation.
However, according to the Kuala Lumpur Hospital, the money needed for the surgery of the boy had already been paid. It also refuted claims that the family was forced to beg for funds at Terminal Bersepadu Selatan to finance the cost of surgery for their 10-month-old son.
The patient is recognised by the UNHCR and the family is entitled to a 50% discount on the total cost of surgery, costing RM8,800.
Source : http://www.freemalaysiatoday.com/category/nation/2017/06/28/give-us-proper-papers-to-work-pleads-rohingya-group/