EPF: 278 Company Directors Prevented From Leaving The Country
5 May 2014 Print page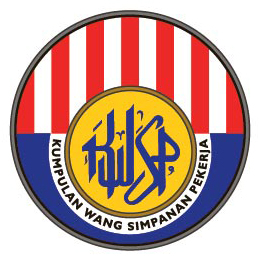 KUALA LUMPUR, May 5 (Bernama) — The Employees Provident Fund (EPF) said on Monday that 278 names of defaulting company directors have been submitted to the Immigration Department in the first quarter of this year to prevent them from leaving the country without first settling their employees' EPF contribution arrears as provided under Section 39 of the EPF Act 1991.
In the same quarter, 157 errant employers were fined a total of RM218,650 by the courts under Section 43(2) of the EPF Act 1991.
A total of 251 civil suits and 775 criminal cases were also filed with the courts against the company directors and employers who defaulted on their employees' monthly EPF contributions.
"The EPF reminds all employers to uphold their responsibility and submit their employees' monthly EPF contributions timely and accurately as these are their employees' hard-earned money for their retirement," EPF General Manager for Corporate Communications, Nik Affendi Jaafar, said in a statement.
He said employers must be aware that failure to remit the monthly contributions on behalf of their employees was a serious offence.
"The EPF stands firm in safeguarding our members' retirement savings and will not hesitate to take stiffer action against errant employers, including levying their moveable properties or filing civil suits against the company directors," he said.
Under the Act, it is mandatory for employers to submit their statutory monthly contributions on behalf of their employees before or on every 15th of the month.
Among the defaulting employers were Kimpack Plastic Industries of Perak, which was fined RM5,000 by the court and RM4,000 on Syac Enterprise of the Kuala Lumpur Federal Territory.
Four companies from Selangor — Jurukur Putra and Grand March Sdn Bhd were fined RM3,800 each, while Intergate Digital Solutions Sdn Bhd and Caidmark Sdn Bhd were fined RM3,500 and RM2,500, respectively.
EPF said the court usually allows employers who were fined to settle their contribution arrears by instalments of up to six months, which the EPF will credit all outstanding contributions to the respective members' accounts after the arrears have been recovered in full.
The EPF encourages employers to submit their EPF contribution details via e-Caruman, an online facility available via i-Akaun at myEPF website (www.kwsp.gov.my).
This online facility allows employers to perform their monthly EPF commitment in a faster and more convenient way.
"While the EPF is committed to protecting members' interests and retirement well-being, they are advised to periodically check their statements to ensure that their EPF contributions are in order," Nik Affendi said, adding that with the recently launched EPF i-Akaun mobile app, members can now access their EPF savings on the move.
If members find any discrepancy in their EPF account, they are urged to immediately check with their employer or report it to the EPF.
Reports on errant employers can be made personally at EPF branches or by contacting the EPF Call Centre at 03-8922 6000 from 8 am to 6 pm from Monday to Friday.
Alternatively, members can post their queries online via myEPF at http://enquiry.kwsp.gov.my.
Source: BERNAMA