Cryptocurrency more a 'marketing stunt' than payment option in Singapore: Expert
3 January 2018 Print page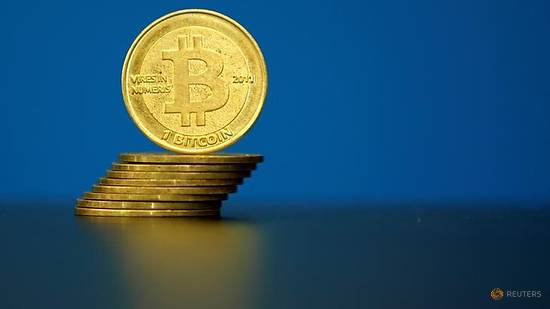 SINGAPORE, Jan 3: It claims to be the world's highest crypto club. Perched on the 45th floor of the Singapore Land Tower, Skyline provides more than a panoramic view of Singapore's skyline. It also allows customers to pay for their drinks not just in cash, but also in Ethereum.
Ethereum was the most widely traded and circulated cryptocurrency after Bitcoin with a market cap of US$83 billion, until it was recently taken over by Ripple.
Co-owner of Skyline, Mr Subaish Rajamanickam, said: "We felt that with cryptocurrency now gaining so much popularity, and the millennials using it, it is an avenue we can explore to diversify and also include, and not be left behind.
"Also it exposes us to a demographic that we otherwise would not be exposed to."
Mr Rajamanickam's strategy seems to be working, with a string of cryptocurrency-related events being held at his club since it started accepting Ethereum in mid-November 2017.
However, while these events have helped pull in the crowds, not many are using Ethereum to pay for their drinks.
According to Mr Rajamanickam, there were only three to four Ethereum transactions a week when it first started accepting this alternative form of payment. With the rising value of the cryptocurrency, the number of transactions have fallen by half.
Skyline is not the only F&B outlet that has jumped on the cryptocurrency wave.
MORE INTEREST FROM RETAILERS
Cryptocurrency startup COSS, which provided the Ethereum payment gateway for Skyline, has received more interest from retailers looking to offer customers this additional option of payment.
Its founder, Rune Evensen, said he has been approached by 15 to 20 retailers in Singapore even though his payment solution is a test project.
Another cryptocurrency startup Ducatus opened its cafe in early December, hoping to encourage greater use of virtual currencies as a form of payment.
The cafe accepts its own Ducatus coin in addition to Bitcoin and it also has a cryptocurrency ATM where people can buy and sell Bitcoins.
Its CEO, Ronny Tome, said that he wants to show how cryptocurrencies can be used in people's everyday lives: "For me, the original idea of Bitcoin was not to be a speculation. The original idea of Bitcoin was to be an alternative form of payment and we are going back to the original idea."
To promote its usage, Ducatus has also launched several other platforms where people can pay for their pizzas and holidays using cryptocurrencies.
But COSS' Mr Evensen thinks there is still some way to go before cryptocurrencies hit the mainstream.
"Right now, to announce that you accept Bitcoin or you accept Ether, I see it more as a marketing stunt than actually a part of your business," he said. "You have one thing more to promote than your competitor."
LOW USAGE AMONG CUSTOMERS
According to the Monetary Authority of Singapore, only about 20 retailers in Singapore accept Bitcoin as a form of payment.
Channel NewsAsia checked with eight brick-and-mortar retailers that supposedly accept Bitcoin and discovered that six of these early adopters have stopped accepting the cryptocurrency.
One of them accepts Bitcoin payments only when customers buy from their website. Another accepts Bitcoin only when the owner of the store is around.
One of the main reasons for stopping Bitcoin payments is its low usage among customers. Merchants also said that they faced difficulties using the payment terminal and exchanging Bitcoin for cash.
Problems with the transaction process is a major hurdle.
While testing out Ethereum transactions at Skyline, it took several attempts before a transaction went through. Even then, after waiting for three minutes, there was still no confirmation message on the receiver's phone.
At Ducatus cafe, Mr Tome's demonstration of how customers can use Bitcoin to pay hit a roadblock as the transaction was not allowed to go through.
CONGESTED NETWORK
Globally, transactions involving bitcoins have been plagued by lengthy processing times and high fees – just the opposite of its developers' intended objective of making financial transactions faster and cheaper.
The growing demand worldwide for the cryptocurrency has led to a congested network. To entice cryptocurrency "miners" to process the transaction, users have to pay a higher fee.
"The reason why sometimes the transaction fee is so high is because miners have the authority to choose which transaction gets to go into a block," said Dr Lo Swee Won, a lecturer who studies data security at the Singapore University of Social Sciences.
According to Dr Lo, the average time for a successful Bitcoin transaction is 10 minutes.
This gives little, if any, incentive for consumers in Singapore to pay with cryptocurrencies, given that there are many other forms of cashless payments available that are much faster.
There is a possible solution: Dr Lo cited the lightning network as a way to bypass the Bitcoin blockchain. This will speed up transactions, from just three transactions per second that the Bitcoin network processes.
"The lightning network is designed precisely to solve the micro-payment problem," she said. "When it is eventually implemented, I believe that the micro payment and payment for the retail industry would be possible with a shorter transaction time and a lower transaction fee."
"VOLATILE" CRYPTOCURRENCIES
However, retailers and consumers still need to deal with the volatility of cryptocurrencies.
Mr Evensen said that most still regard cryptocurrency as a store of value and investment opportunity. "People are not ready to spend crypto yet. It is too volatile," he added.
In the past month alone, Bitcoin prices have swung drastically – from as low as US$10,900 on Dec 2 to a record high of almost US$20,000 on Dec 16.
That means the same number of Bitcoins needed to buy a cup of flat white at the beginning of December can be used to buy two flat whites in the middle of the same month.
Industry players say the market needs a stable cryptocurrency that is pegged to or backed by a legal currency.
Before that hybrid comes along, it might be some time before cryptocurrencies are widely used as a form of payment in Singapore.–CNA
Source : http://web.news365.my/content/5899026