Budget 2019: What Malaysians want for healthcare, education
23 October 2018 Print page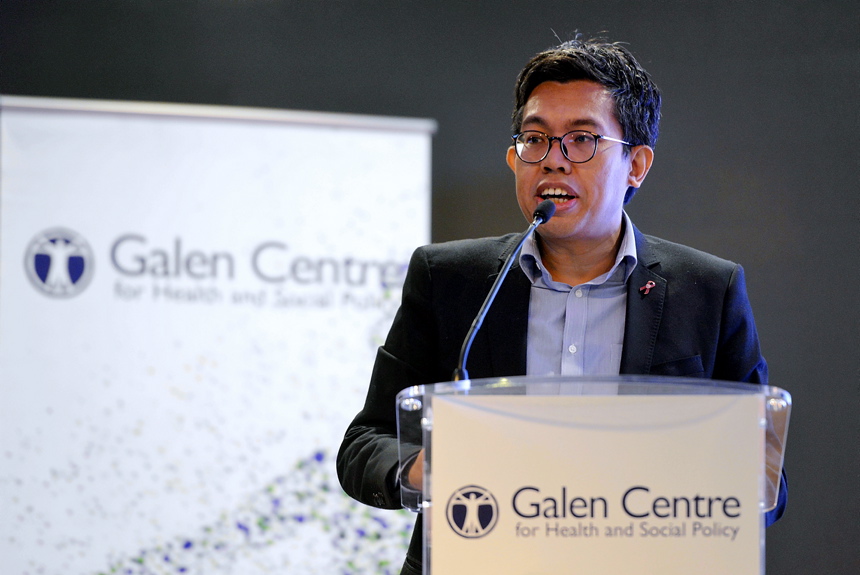 KUALA LUMPUR, Oct 23 — Ahead of the government's tabling of Budget 2019, groups have come out to express their views on what should be spent on healthcare and education.
Here are some ideas from Malaysians on how Putrajaya can better allocate its funds in Budget 2019 for these two sectors.
 Galen Centre for Health and Social Policy
The think tank wants budget allocations for medicine, medical supplies and consumables, and disposable items to increase from RM4.1 billion to RM6 billion next year.
 Noting that the demand for public outpatient care in Malaysia has increased over the years and is expected to grow, Galen Centre said this is due to the double-digit price inflation in the private health sector.
 "There is a need for a higher budget allocated to drugs, medical consumables and supplies to meet this influx," Galen Centre said, citing a 2016 surge of an additional 10 million Malaysians seeking outpatient care (as compared to 2015) that resulted in a shortage of vaccines and reagent supplies in government clinics.
"The lack of budget allocation restricts patients' access to newer innovative drugs needed to treat non-communicable diseases like cancer and reduces their survivability. It also increases the risk and likelihood of supply shortages in government healthcare services midway through the year," it said.
It also proposed more funds for programmes to prevent non-communicable diseases (NCD) from RM30 million in 2018 to five per cent of projected revenue from excise tax on alcohol, tobacco in 2019 (estimated RM250 million).
 Galen Centre said an estimated 73 per cent of total deaths in Malaysia are due to NCDs such as diabetes, with half of these caused by cardiovascular diseases and with cancer as the third cause of death in public hospitals.
The urgency for higher awareness of and more effective prevention of NCDs is further reflected in the financial toll such diseases take on public healthcare services: billions of ringgit annually, it said.
"This programme needs a serious boost in investments in disease prevention which promote healthy lifestyles (eg. eating healthy, exercising regularly, avoiding tobacco).
"Encouraging people to adopt healthy lifestyles and access preventive services such as cancer screenings, and vaccinations is value for money. The right preventive care helps people stay healthy, avoid or delay the onset of disease, keep diseases they already have from becoming worse or debilitating, lead productive lives, and reduce costs," its CEO Azrul Mohd Khalib told Malay Mail.
 Lastly, it proposed raising allocations towards developing a viable and sustainable national health insurance scheme from RM25 million in 2018 to RM50 million in 2019.
Galen Centre also pushed for the introduction of a complementary financing system for healthcare on top of the existing government allocation, which it said would be necessary to ensure there are sufficient funds to maintain and improve both the accessibility and quality level of public healthcare services.
Malaysian Trades Union Congress (MTUC)
Chief of its proposals was for the government to introduce one-month paid paternity leave for all male staff.
It also wants a minimum of three-months' paid maternity leave for female staff up to the fifth child.
 "MTUC views women as the real architects of society as they are the primary caregivers to a newborn baby and proposes that a minimum of 90 days paid maternity leave is granted to mothers after delivery," the group's secretary-general J. Solomon told Malay Mail.
The group also urged the government to tackle high medical, hospitalisation, and surgical costs.
"Owing to insufficient government hospitals in Malaysia and cost incurred for certain treatment and medication, there is overcrowding and workers or their family members who are in need of immediate medical attention or even surgical procedures are forced to visit private medical centres or hospitals where the expenses for medication and treatment is exorbitantly high.
"MTUC proposes that the government intervene more aggressively in dealing with this problem by setting up mechanisms and providing allocations under Budget 2019," it said.
Prioritise education, help out poor students
A key theme of Malaysians' wishlist for the education sector was a desire to make education accessible and less burdensome for poor students, and also to ensure public universities and their students have enough resources and funding.
The University of Malaya Association of New Youth (Umany) student group hoped for an increase in allocations to public universities and vernacular schools.
 "Education should always be the top priority. These institutions have been experiencing budget cut for the previous years. We need an increase in the funding in order to produce top quality graduates and students," president Tan Jia You told Malay Mail.
But going beyond education, Umany said government spending on the country's development should exceed its operational expenditure, which covers items such as civil servants' pay.
"We had a heavy weightage of operational cost in previous years, and it is not a healthy figure for a developing country. Operational cost needs to be cut down, where development cost needs to be increased; this would benefit most of our people when we are in the proper track of development," it said.
Umany also proposed more funds for science and technology research, as well as small and medium enterprises (SMEs), which it said would increase the country's competitiveness in conjunction with the Industrial Revolution 4.0.
Liga Mahasiswa, which also proposed increased funds for public universities, suggested that a special cost of living allowance be given to disabled undergraduates in public universities ― especially for those from low-income families and studying in urban areas.
The group also hoped that the Pakatan Harapan (PH) government would fulfill its election manifesto pledge of allowing graduates earning below RM4,000 monthly to defer repayment on the federal study loans (PTPTN), and also wished for the return of the book voucher scheme that has since been replaced by the pre-loaded Kad Diskaun Siswa 1Malaysia (KADS1M) debit card.
Gabungan Mahasiswa Islam Se-Malaysia (Gamis) proposed prioritising of funding for the operation and development of public universities, and also the formation of a Jabatan Wakaf Pendidikan Negara (Jawapan) or department for endowments to help with government spending on education.
 Other points by Gamis include abolishing PTPTN debts; lowering study fees for undergraduates from B40 families; reviving government scholarships such as MyBrain for master's degrees and PhD studies; financial aid for undergraduates to take on driving lessons and tests; as well as retaining and improving cost of living incentives such as the KADS1M to reduce the burden of undergraduates.
As for measures to help young graduates, GAMIS proposed that the government express its commitment to implement a minimum wage of RM1,500 for them, as well as the keeping of industrial training schemes such as the previous administration's SL1M to reduce the youth unemployment rate.
MTUC suggested funding for free school bus services (especially for those from the bottom 40 per cent and middle class families) to lessen the burden of parents.
It also wanted free education for students from the B40 and M40 income classes to improve their chances of graduating and working.
"Instead of a 100 per cent PTPTN loan to students to whose parents who were BRIM beneficiaries, free education will raise the standard of living of graduating students whose families are already in debt, in trying to make ends meet," said secretary-general J. Solomon.
Sources: https://www.malaymail.com/s/1685586/budget-2019-what-malaysians-want-for-healthcare-education