Bank Negara 2018 Annual Report highlights
28 March 2019 Print page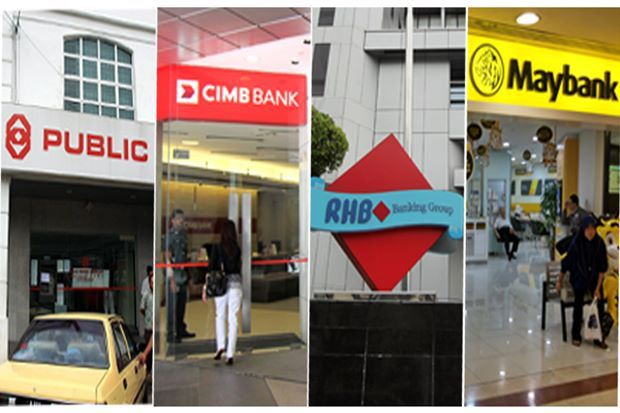 Highlights of Bank Negara 2018 Annual Report
Economy in 2019
* Malaysia's economy to expand between 4.3% and 4.8% in 2019 vs 4.7% in 2018
* Services and manufacturing sectors remaining the key contributors to overall growth. Services to grow at 6.8% vs 5.7% in 2018 but manufacturing to slow down to 4.8% from 5%
* Mining and agriculture sectors to record positive growth rates amid recovery in natural gas production, higher palm oil output
* Mining to expand 0.8% vs contraction of -1.5% in 2018. Agriculture to grow 2.8% vs contraction -0.4%
* Construction sector to slow down to 3% from 4.2% in 2018 as large petrochemical projects in civil engineering sub-sector completed
* Domestic demand anchor of growth due to continued expansion in private sector activity
* Exports to grow at 3.4% in 2019 (2018: 6.8%). Impact of trade tensions and moderating demand from major economies will be significant
* Manufactured exports are projected to expand by 4.8% in 2019 (2018: 9.1%) supported by continued, albeit moderating demand from key trade partners
* Gross imports to expand by 4.5% in 2019 (2018: 4.9%) due to turnaround in intermediate and capital imports
* Public sector expenditure to weigh on growth
* Public consumption to expand at a moderate pace of 1.2% due to decline in spending on supplies and services amid stable emoluments growth
* Public investment to contract by 7.1% due mainly to lower investment by public corporations after completion of large-scale projects
* Capital spending by Federal and State Governments mainly to upgrade, improve public infrastructure and amenities
* Current account of the balance of payments is projected to remain in surplus, albeit narrowing to between 1.5% and 2.5% of GNI
* Average headline inflation in 2019 broadly stable relative to 2018.
* Headline inflation is expected to average between 0.7% and 1.7% in 2019 (2018: 1.0%).
* Low headline inflation due largely to key policy measures
* Flexible exchange rate regime continues to be a key source of strength for economy
* Urgent need to reinvigorate private investment. Crucial for clear national investment policy thrust, supported by effective incentives, coordinated promotional strategy, and efficient business-friendly regulatory and approval regimes
* Employers surveys indicate salary increments to be sustained between 4.9% and 5.2% in 2019
* Unemployment rate relatively unchanged at 3.3% to 3.5% vs 2018: 3.4%
Monetary and fiscal policies
* Monetary policy in 2019 will focus on supporting steady growth of Malaysian economy amid relatively low inflation
* Fiscal policy in 2019 to strengthen government's fiscal position.
* This will be by pursuing gradual fiscal consolidation while lending continued support for growth, paring down debt and liabilities, as well as promoting economic inclusiveness.
* Fiscal balances targeted at -3.4% and -3.0% of GDP in 2019 and 2020 respectively
International reserves
* Long-standing policy of decentralisation of international reserves enabled resident banks and corporations to accumulate sizeable external assets of RM1.3 trillion as at end-2018 or about three-quarters of Malaysia's RM1.7 trillion external assets
* External assets, particularly liquid portion, can be drawn upon immediately to meet resident entities' external debt obligations without creating a claim on international reserves
* Malaysia's external debt relatively higher versus EMEs median peer countries. But manageable and proven to be resilient to adverse shocks. Likely to remain so even when the shocks are magnified
Banks
* Commercial banks posted pre-tax profit of RM36.816bil in 2018, up 1.5% from RM35.32bil in 2017
* Commercial banks interest income rose by 8.8% to RM112.47bil in 2018 from RM102.49bil in 2017
* Investment banks pre-tax profit fell by 98.4% to RM458.30mil in 2018 from RM909.20mil in 2017
* Islamic banking pre-tax profit rose by 12.88% to RM7.667bil in 2018 from RM6.679bil in 2017
Household debt
* Household debt rose to RM1.187bil in 2018 from RM1.13bil
* Household debt-to-GDP ratio dipped to 83% in 2018 from 83.8%
* Total outstanding financing grew by 5.6% to RM1,673.5bil (2017: 4.1%)
* Household financing — 57.3% of total financing extended by the banking sector — expanded by 5.6% in 2018 (2017: 5.1%)
* Islamic financing to households and businesses grew by 11.5% and 8.9% respectively, with home financing to households (+5.9%) and financing to large corporates (+4.6%)
* Islamic deposits and investment accounts saw steady growth of 10.2% to RM742.3bil (2017: 11.7%).
* Bank Negara's total assets at RM447.60bil with net profit of RM7.5bil for 2018. Bank Negara declared a dividend of RM2.5bil to government for 2018
Personal financing
* Growth of personal financing (PF), which drove the earlier rapid expansion in household debt, has moderated significantly due to cross-cutting measures since 2012. 2018: 2.3%; 2017: 2.8%; 2008: 25.2% (peak)
* Moderation in growth was driven primarily by NBFIs which accounted for more than 40% of total PF
* Share of PF to total household debt declined to 14.5% as at end-2018; 2013: 16.4% (peak)
* Risks to financial stability from PF exposures limited due to low level of debt-at-risk (2.7% of total household debt)
* About half of total outstanding PF held by lower-income borrowers (monthly earnings below RM5,000). Share of PF to their total borrowings stood at 26.6% versus average borrower (14.5%).
* More than one-third of PF are for discretionary consumption expenditure to support lifestyle choices, which include purchase of durable goods and expenses for weddings and festive seasons
* A sizeable share of PF (15%) also used for consumption of necessities which include emergency- and medical-related expenses, mostly by borrowers earning RM10,000 and below and living in urban centres. These borrowers face greater difficulty coping with living costs and unexpected expenses due to poor financial planning
* Impairment of PF have increased, but low at 0.2% of total household debt as at end-2018
Debt
* In 2018, non-financial corporate (NFC) debt grew annually by 6.5% to 103.7% of GDP
* Main drivers of NFC debt growth were construction, manufacturing and real estate sectors
* Business activity primarily supported by domestic financing, accounts for 74% of total NFC debt
* Loans extended by banks and DFIs recovered from very low growth in 2017, with positive and stronger loan growth recorded across most business sectors (4.6%; 2017: 1.3%)
* Financing to wholesale and retail and manufacturing sectors, which account for about 36% of banks' business loans, was largely driven by higher business activity during the three-month tax holiday
Property
* House prices rose more moderately in the first half of 2018 at 4%. Preliminary data for 3Q 2018 suggesting a further moderation to 1.1%
* Easing in house price growth due to weaker demand for properties in the higher-priced segments which remain unaffordable for most buyers. Also due to subdued activity in the housing market over last six years
* Large incoming supply of new and planned office space in the Klang Valley and retail space nationwide expected to exacerbate existing oversupply
* Risk these additional commercial spaces would remain unabsorbed, due to continued deterioration in vacancy rates even at current levels of supply, and potential headwinds to the domestic economy
* Generous incentives to increase tenant demand, including rent holidays and discounts to asking rents, likely further depress effective rental rates
* Slower growth in total financial institutions' exposure to domestic property market (RM901.3bil, grew at slower rate of 5.9% (2017: 7.1%).
* Slower growth in line with reducing housing affordability and elevated risks associated with oversupply in the non-residential property market
* Banks' exposures to property developers with larger stocks of unsold housing units less than 2% of total credit exposures of banks
* Bank Negara's sensitivity analysis indicates banks' capital buffers continue to be sufficient to withstand a broad price correction (50% decline in property prices) in the domestic property market, including its potential spillovers to other economic sectors
* Bulk of residential property loans being extended to owner-occupiers with strong incentive to maintain loan repayments versus investment buyers
* 72% of outstanding housing loans have a loan-to-value ratio of 80% and below
Severe shocks scenario, impact on banks
* Based on a sensitivity analysis of large NFC borrower groups, banks can withstand potential credit losses from severe shocks
* Cumulative potential credit losses from exposures to these borrowers about one-third of banks' excess capital buffers
* Post-shock, large borrower groups may face short-term liquidity constraints, but are expected to be able to meet their debt obligations from earnings, with their ICR at 2.2 times
Insurance, takaful
* Insurance and takaful sector recorded an increase in total premiums and contributions of 4.9%. Total assets
grew by 3.2%
* Islamic finance sector saw Shariah-compliant financing from Islamic banks growing by 10.5% to account for 36.6% of total banking sector financing
* Total takaful net contributions grew by 15.9% to RM9.56bil (2017: 9.5%). Market share 16.6% (2017: 15.2%) of total insurance and takaful premiums and contributions.
* Total assets of takaful funds correspondingly up 7.1% to RM31.37 billion (2017: 9.3%).
* Capital adequacy ratio (CAR) stood at 245%, well above the minimum regulatory level
* Sector recorded lower profitability in 2018 mainly due to life and family businesses which experienced net unrealised investment losses from equity and bond holdings.
Bank Negara: Economy to grow by 4.3% to 4.8% in 2019
Bank Negara: House price growth continues to moderate
Bank Negara: PF growth slows down but lower-income main borrowers
Bank Negara: Banks recorded healthy profits in 2018
Source : https://www.thestar.com.my/…/bank-negara-2018-annual-repo…/…