AKPK-MTUC PRELIMINARY RELATIONSHIP MEETING
5 March 2020 Print page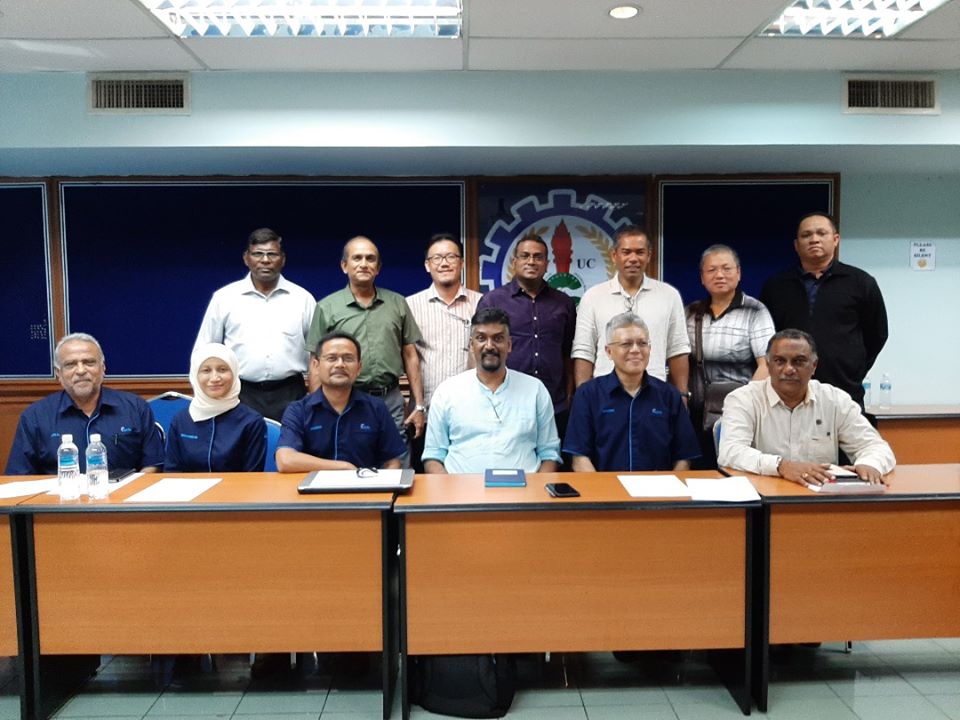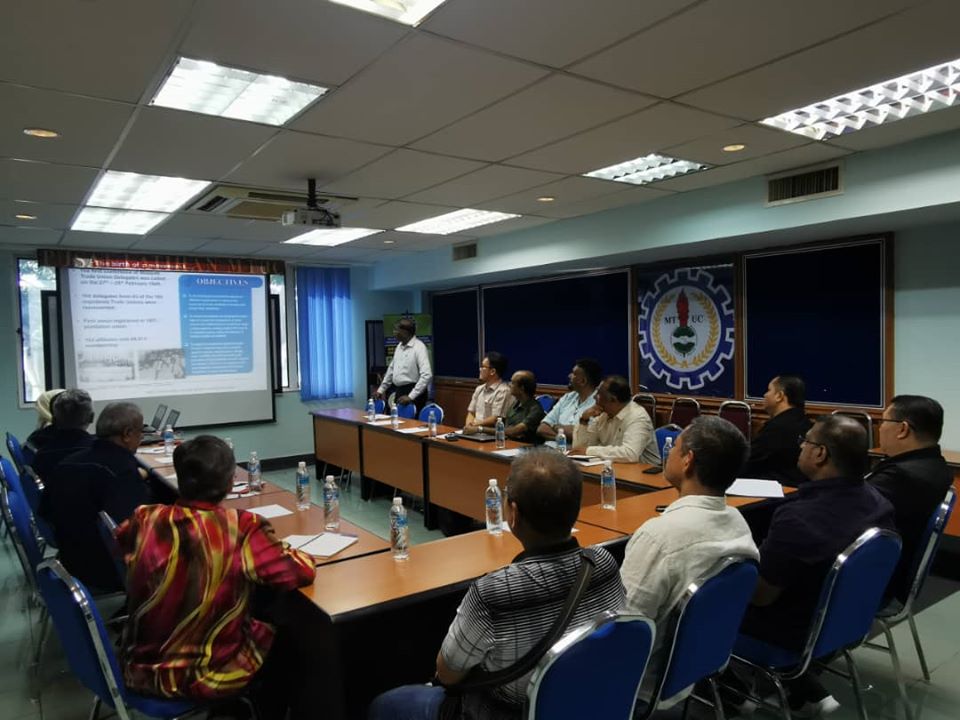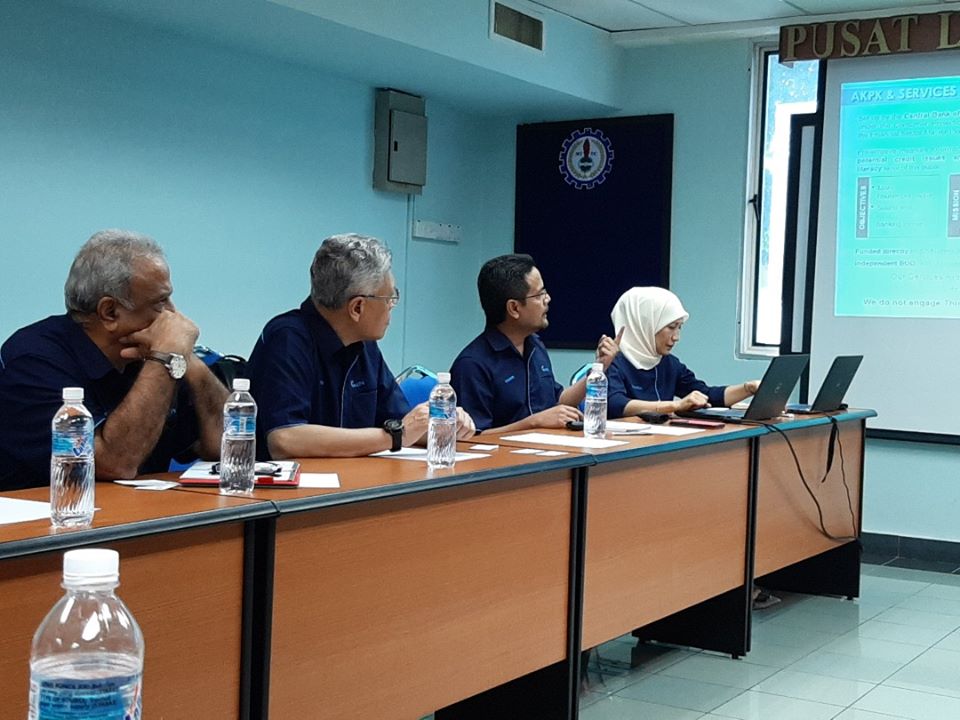 Wisma MTUC 4 Mac 2020
MTUC today received a delegation from the Credit Counseling and Debt Management Agency (AKPK) to Wisma MTUC. The AKPK delegation was led by Mr. Azaddin Ngah Tasir, Chief Executive Officer, Mr. Mohammad Khalil Jamaldin, Head of Cooperate Communication, Mr. Mansor Ali, Head of Channel Management Department, Mrs. Rohanizam Talib, Senior Executive of Channel Management and Mr. Mohamad Khalil Jamaldin, Head of Cooperate Communications. While the MTUC was represented by Sdra J Solomon, Secretary-General, Sdra Jey Kumar, Vice-President, Sdra Rudy Rusly, General Council Member, Prof. Nagiah Ramasamy, Advisor, Sdra K Soma, Assistant Secretary of Education, Sdra Chee YC, General Council Member, Sdra Zul Thye, IR Coordinator, Sdra Alfred, General Council Member and several MTUC union members.
AKPK thanked MTUC for accepting their visit. This will also provide the opportunity and space for the AKPK to further explain the role and service of the AKPK to the people of Malaysia, especially the working class. Sdra K Soma started the discussion by explaining to all present about the history of the union and the establishment of the MTUC. Background on MTUC and its services to all MTUC workers has been presented.
The AKPK representative presented the roles and functions of the AKPK, the types of AKPK services and the AKPK's recommendations to MTUC. The information provided is, AKPK, an agency established by Bank Negara Malaysia in April 2006 to help individuals manage their financial situation and achieve peace of mind resulting from the use of credit. Among their service offerings are:
• Financial Education on money management responsibilities and credit management skills.
• Financial counselling that provides advice on financial management.
• Debt management programme to assist consumers to regain financial control.
The AKPK's recommendation to the MTUC is to co-operate in outreach to the workforce when retrenchment of workers occurs in any organization and help them to provide advisory services in their financial management. They are also interested in joining MTUC for free information on any program organized by MTUC.
Sdra J Solomon, in his response, thanked the AKPK for taking the time to provide the information that can be helpful to the working class and proposed to collaborate with AKPK and proposed that a MOU is signed between MTUC and APKP with the intention of bringing awareness to our affiliates.
The AKPK welcomed the proposal and agreed to submit to the MTUC, a written recommendation to the MTUC for a clear guideline and understanding of how both parties to work together in a coherent and effective manner which will benefit the workers in this country.
Sdr Rudy Rusly also suggested that APKP could also work with MTUC on the Outreach program, to help the workers to create awareness on good financial management practices. The meeting ended with a presentation of memento to the AKPK and a photo session.