2 Days Trade Union Capacity Building and Technical Assistance Workshop
2 December 2019 Print page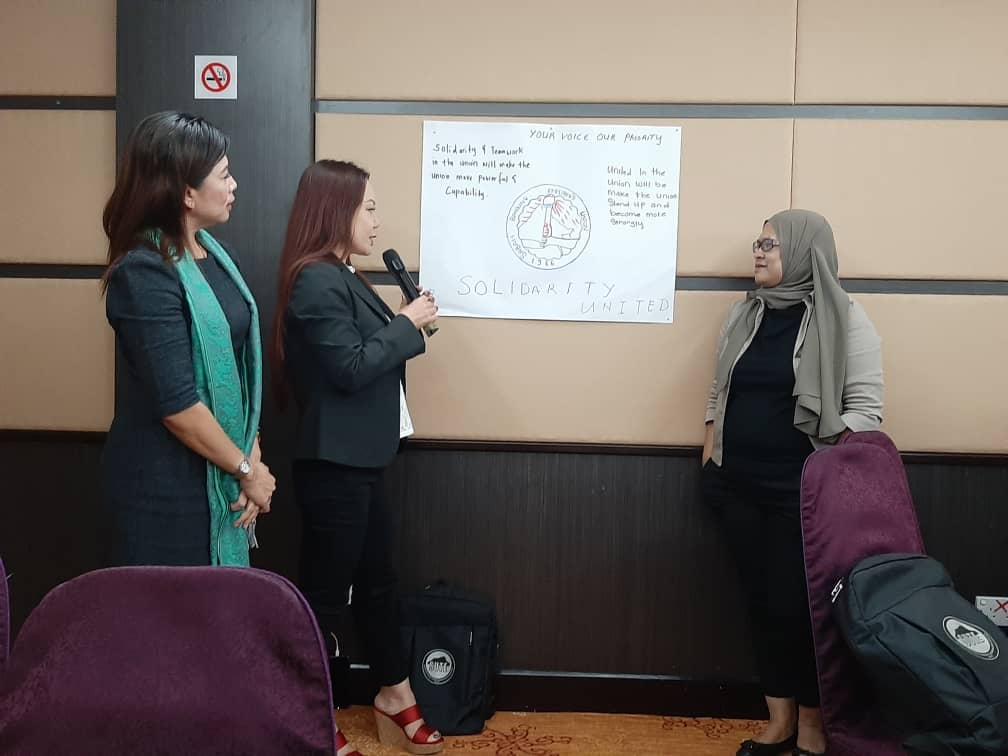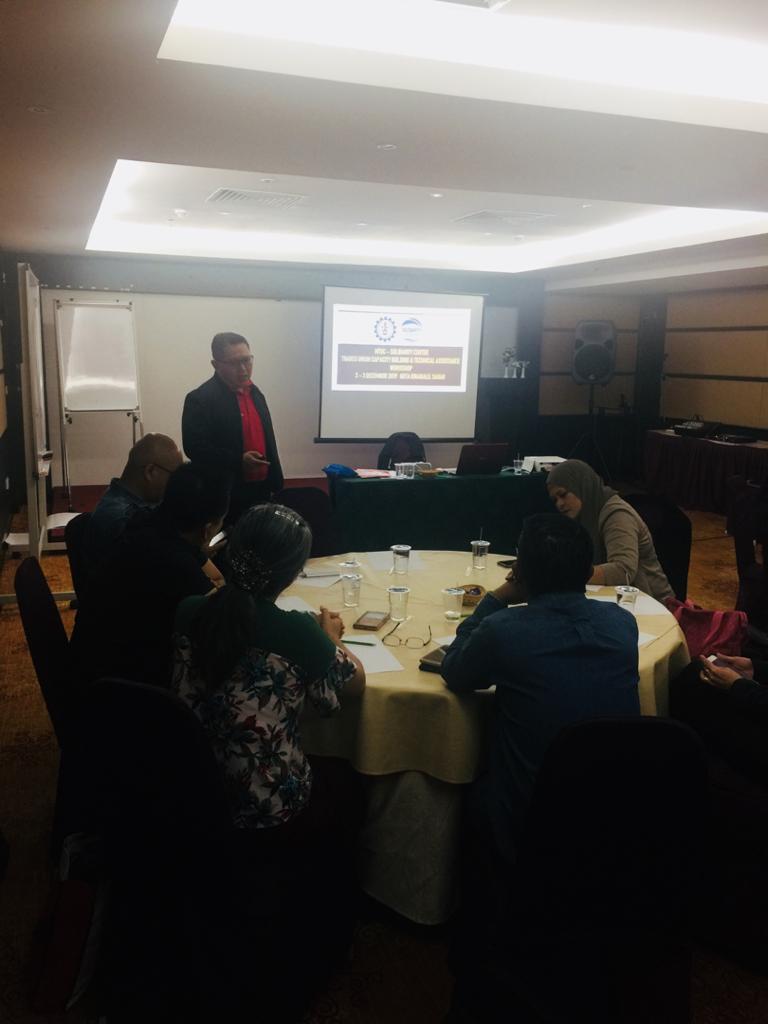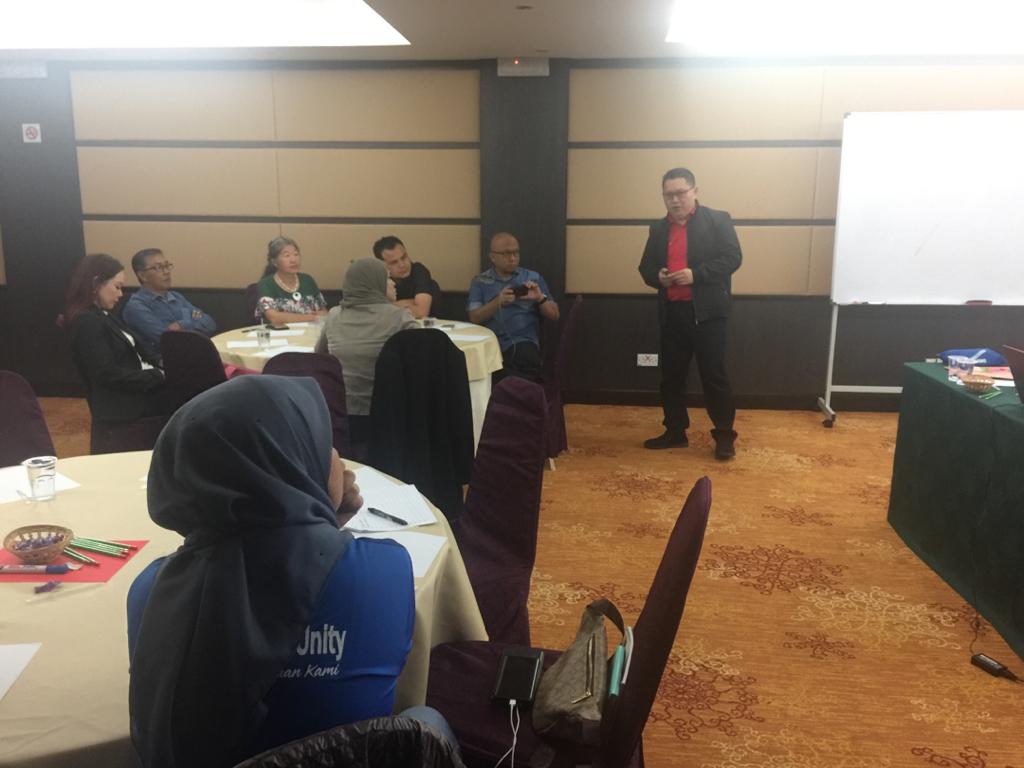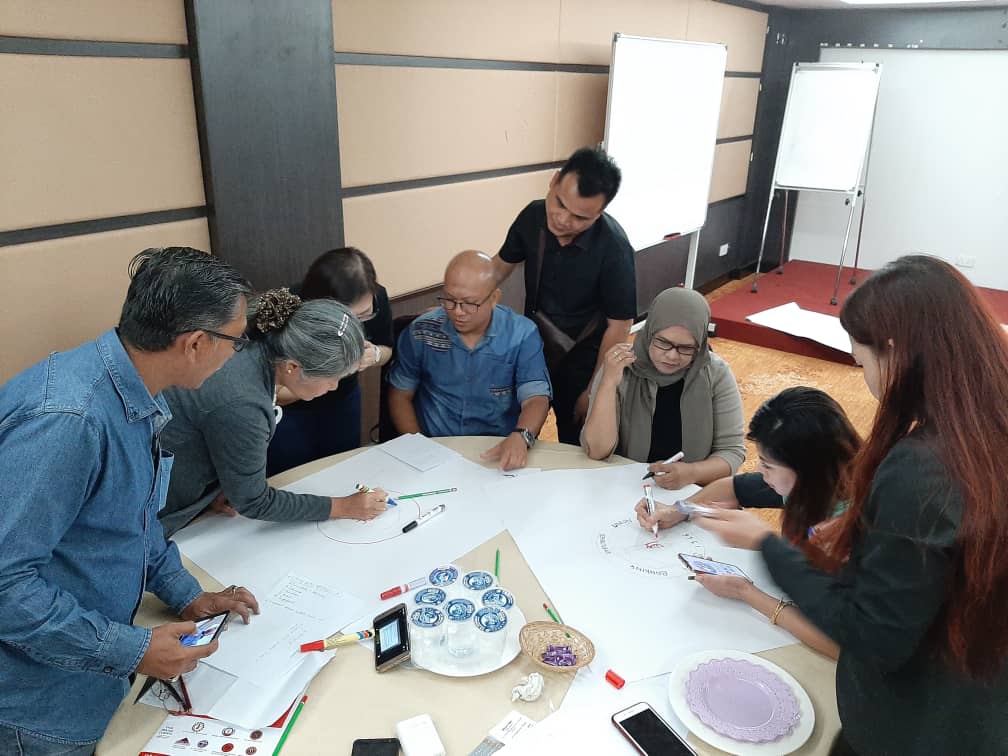 2-3 December 2019, Kota Kinabalu, Sabah
This is the 3rd day program of the MTUC HQ collaboration with the Solidarity Center in Kota Kinabalu, Sabah. Today is the first day of the 2-days workshop on Trade Union Capacity Building and Technical Assistance for all participants.
The objectives of the workshop were to assist union members and leaders in Sabah to enhance their role as active members and leaders in carrying out their roles in the interests and safety of their members.
In addition, the MTUC HQ is also expecting 100% involvement of all participants to submit all the technical questions and assistance needed to further strengthen their respective toles in trade union administration.
A total of 20 trade union leaders consisting of 15 Men and 5 Women from Sabah Telecom Telecom Workers Union (SUTE), Sabah Bank Employees Union (SBEU), Sabah Port Employees Union (KPPSPSB), Sabah Commercial Employees Union (SCEU) and Sabah Cement Industries Workers Union (KPPCIS) attended the first day of the workshop.
Bro Zul Thye and Bro Rudy representing the MTUC Hq conducted the workshop as speakers and facilitators. Mr Wilibrodus Balawala was also present to inform all participants about the role of the Solidarity Center globally in helping all workers.
Bro Zul Thye, presented the role of the MTUC Hq which assists all the MTUC affiliates union members, local workers, migrant workers and foreign domestic workers. This can be realized by the establishment of the Service Centers at MTUC headquarters and MTUC Divisions throughout Malaysia as well as the Migrant Resource Center in collaboration with ILO in Penang, Selangor / Kuala Lumpur and Johor.
Mr Wilibrodus Balawala provided the task to all participants in a survey questions on how all participants play their roles in the respective unions. The survey will be conducted at the final session of the workshop to see how well the participants understand their role as Trade Union members and leaders. Information on the characteristics of successful leaders and active members in the management of the Union is described in detail.
Bro Rudy continued this workshop by presenting information on how to become a responsible member and leader and play an important role in the development and administration of the Trade Unions.
Furthermore, MTUC Secretary General, Bro J Solomon has assigned Bro Rudy for disseminating organizing campaign strategise for all participants to increase union membership and recruit workers to join unions.
The papers and presentations that participants need to make are using the concepts of SMART, Power Mapping and SWOT Analysis. All participants were required to present their presentation in the morning session on the second day the next day.