'Washing cars not the job of maids'
26 November 2015 Print page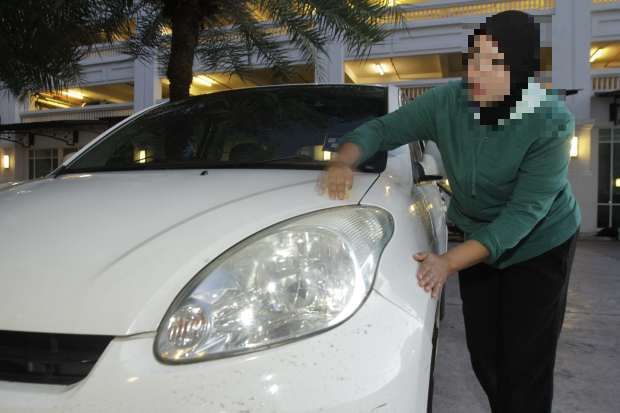 NUSAJAYA: Car washing is not part of the job scope of foreign domestic helpers but many of them are still being made to do it, said Johor exco R. Vidyanathan.
He said the terms and conditions set by the relevant authorities clearly stated that they were only to perform domestic-related jobs which did not include car washing.
"However, it is quite difficult for the relevant authorities to monitor the situation," Vidyana­than told the State Assembly.
He was replying to a question from Puan Sri Azizah Zakaria (BN-Parit Raja) on the number of foreign maids working in Johor and their job scope.
He said there were 3,207 new and renewed work permits issued for foreign maids in Johor in 2013, 4,133 (2014) and 3,278 as of October this year.
Vidyanathan added that 90% of the ­foreign maids working in Johor were Indonesians while the rest came from India, Sri Lanka, the Philip­pines, Thailand and Cam­bodia.
Azizah also brought up the issue of Indonesian Muslims em­ployed by non-Muslim em­­ployers who were not allowed to perform religious obligations.
She said these included performing their daily prayers, ­fasting during Ramadan and wearing clothes deemed non-­appropriate to Muslims, such as shorts.
Vidyanathan replied it was clearly stated that foreign Muslim maids were not allowed to do domestic chores such as taking care of dogs and cooking pork dishes.
"Again, it is quite difficult for us to monitor the situation but I would like to advise non-Muslim employers to be more sensitive," he said.
When contacted, the Malaysian Maid Employers Association also confirmed that washing cars was not in the job scope of domestic workers.
Its president Engku Ahmad Fauzi Engku Muhsein said the role of the domestic worker under the Inter­national Labour Organisation (ILO) was to cook, clean, iron and wash clothes.
"Washing cars, looking after pets and grocery shopping are not part of their responsibilities," he said.
Ahmad Fauzi noted that even nursing young children, the elderly or the sick was outside the scope of the domestic ­worker.
"Over in Indonesia, another maid is hired specifically for this role," he said.
Source: The Star Online