STIEU-SFI Summary as at 15/03/17
16 March 2017 Print page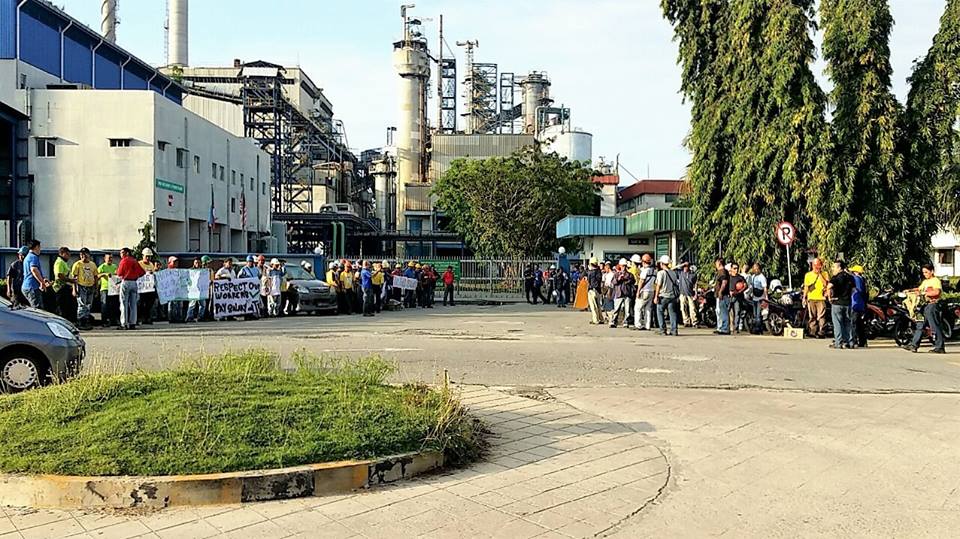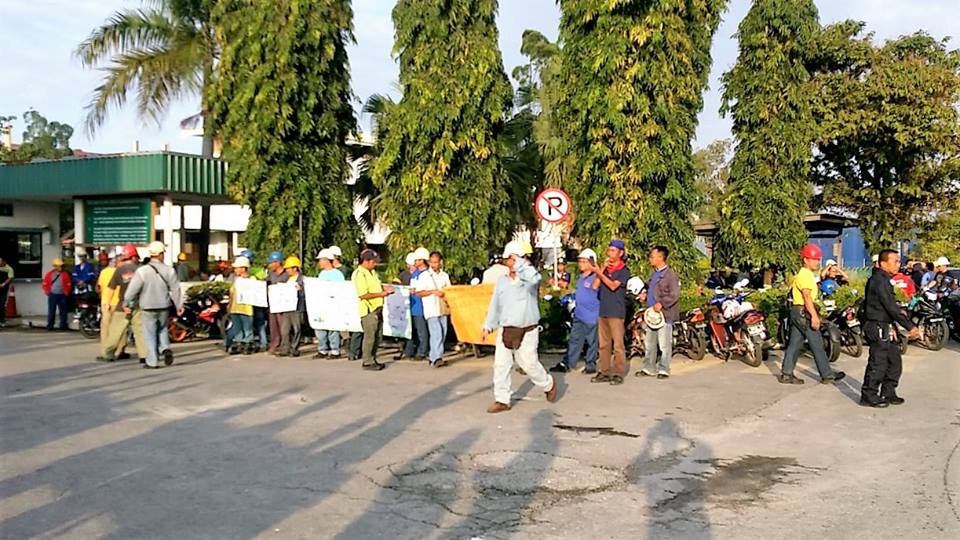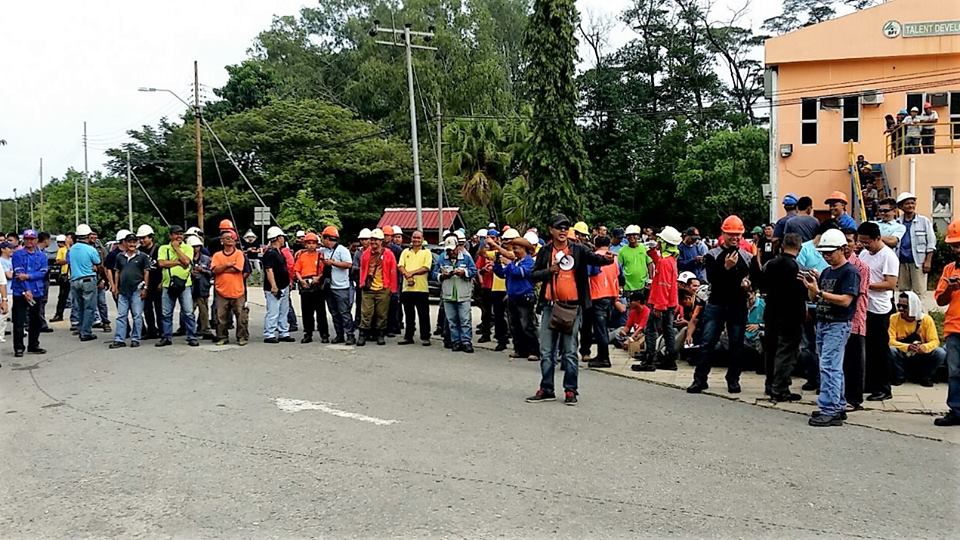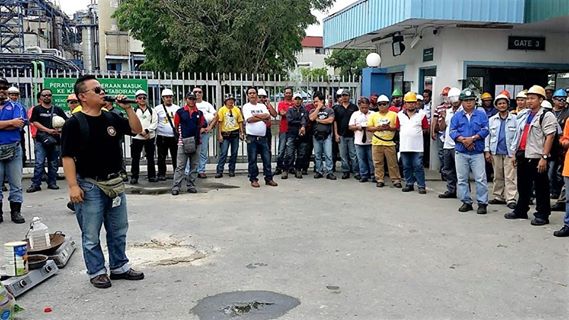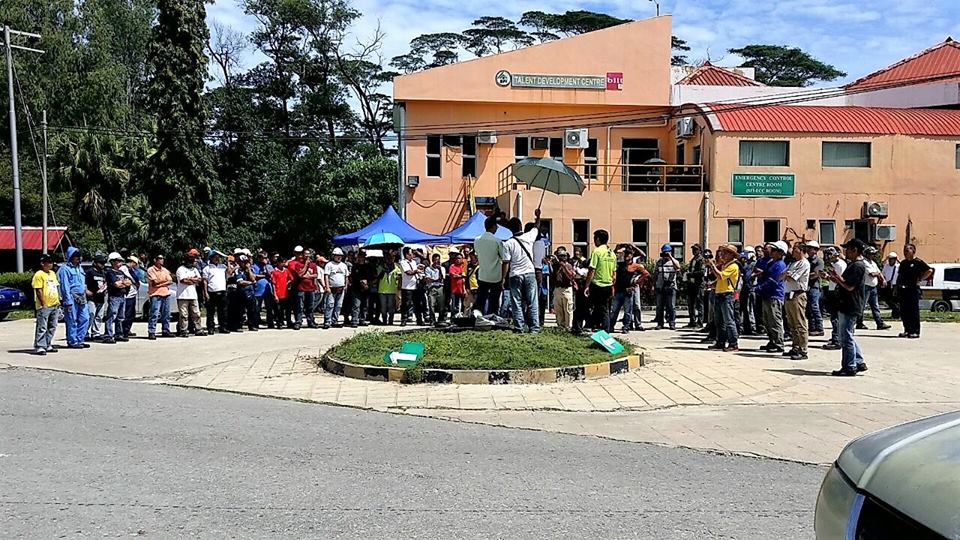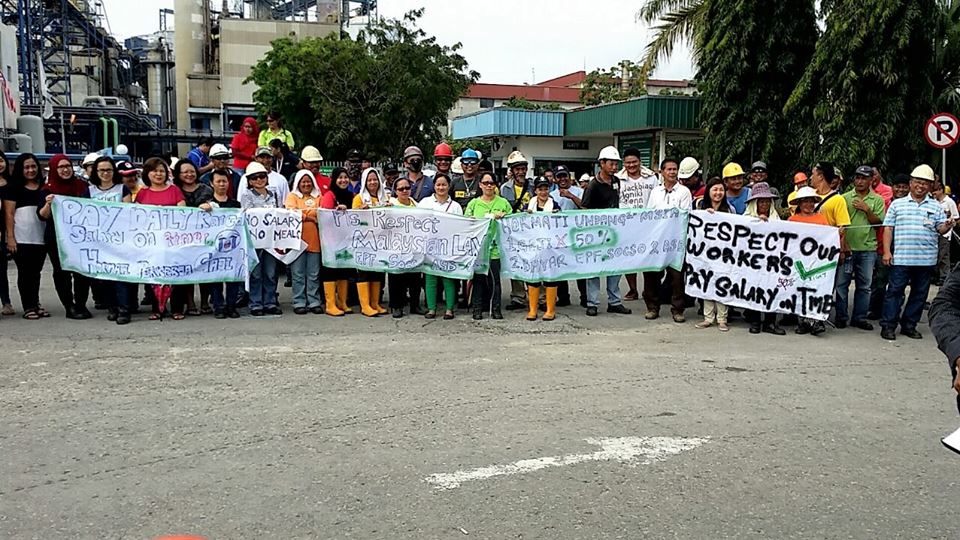 Sabah Forest Industries (SFI) was established in 1988 as a state-owned pulp and paper operation with a large forested landholding (~288,000 ha, or 3.9% of Sabah's land area). In 1995 SFI was privatized and sold to the Lion Group, who, in 2007, sold SFI to the Indian multinational Ballapur Industries Limited (BILT) for RM945 million (the state still holds a ~2% share).
In October 2014 the International Financial Corporation (IFC, the World Bank's investment arm) committed US$250 million to BILT and SFI to expand operations. In 2015 BILT attempted to sell SFI for US$500 million to Pandawa Sakti Sdn Bhd, however the sale fell through.
In October 2016 The Department of Occupational Safety and Health ordered most of the SFI plant to be closed due to hazardous working conditions.
Workers' EPF contributions remain unpaid since November.
Current picket
NON Payment of EPF and SALARY to SFI workers is the top among the existing issues. They are supposed to be paid monthly, however wages for February were not paid at the end of the month. In keeping with the provisions of the Sabah Labour Ordinance, the workers allowed a seven-day grace period and then on 8 March they began their picket. The picket has now been going on till todate. The workers are determined to continue until they have been paid.
Union recognition
Since the early 90s workers have been attempted to achieve union recognition, first under the SFIEU (an in-house union established in 1992) and then under the STIEU. On 3 occasions workers have attempted to submit claims for recognition. It has been almost 25 years and the workers are being deprived to a legitimate recognition for their Union.
STIEU legitimate demands
1. Payment of all wages due (including EPF contributions)
2. To get the SFI plant up and running in a safe manner.
3. The core demand remains union recognition so that collective bargaining can take place. The Court of Appeal date for this case is set down for 19 May.
MTUC legitimate demands (In addition to the above)
1. The State Government has a moral obligation to ensure the 1848 employees' salaries are paid immediately otherwise the government will be breaching its own laws.
2. EPF has to take immediate steps to investigate as to how the report of non-payment by the workers since November was not attended.
3. The State Government has a moral obligation to direct SFI to withdraw the court action so that union recognition will be accorded without further delay.