Seek economic success for all, not just one group, says economist.
5 April 2017 Print page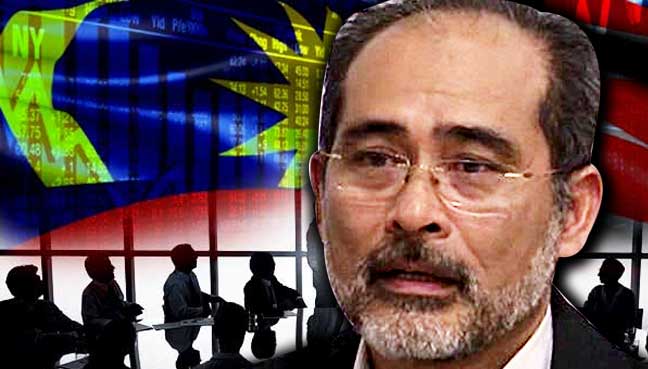 UM professor says justice is an important concept in Islam, and that no group or race should benefit at the expense of another.
PETALING JAYA: An economist has urged the government to think of ways to develop the economy that can bring prosperity to all Malaysians regardless of race, rather than just one group.
Universiti Malaya's Business and Economy professor Mohd Nazari Ismail said this when commenting on Deputy Prime Minister Ahmad Zahid Hamidi's call for a review of existing policies to strengthen the participation of Bumiputeras in the economy.
Zahid, in a speech read out by Minister in the Prime Minister's Department Abdul Rahman Dahlan at an event, said companies which received government concessions or funding, including those owned by non-Bumiputeras, could introduce a diversification policy.
"This is to ensure part of a project is 'carved out' to Bumiputeras and its distribution is made in a transparent manner based on merit using the existing approach of 'carve-out and compete'," said Zahid.
Speaking to FMT, Nazari said it was important to remember that social justice was part of the nation's development process.
"There's no point in having fast economic growth if it benefits only certain groups, either by race or by status.
"It's also pointless to have a high income per capita situation if later on the whole economy crashes," he said, adding that Europe was currently experiencing such a situation.
He said when the economy suffered, everyone – regardless of race – would suffer too, so the government's focus should be on developing a sustainable economy.
"At the moment, our model of development is causing many people from all racial groups to suffer."
Using the example of the rising cost of living, Nazari said everyone, especially those in the lower-income group, were struggling to cope with higher prices of goods and services.
"The expensive housing cost affects all, regardless of race, and wasteful government expenditure will ultimately affect everyone too
"For example, if the GST rate is increased in the future in order to help the government pay its financial obligations, everyone regardless of race will be affected."
Nazari said the government's focus should be on developing policies that result in justice for all, rather than protect the interests of a particular race only.
"As a Muslim, I am taught that all humans are created by one God. We are all descendants of Adam and Eve. We are all brothers and sisters in humanity. So Islam teaches us to be concerned for the whole of humanity."
Accordingly, he said, justice was an important concept in Islam, and no group or race should benefit at the expense of another.
"I can love my family, tribe or my race, but when it comes to public policies, they must not be for the benefit of only my own family, or only my own tribe or only my own race.
"We must make sure our polices result in fairness to all races, and that is what is meant by justice in Islam."
Source : http://www.freemalaysiatoday.com/…/seek-economic-success-f…/