Rising inflation has risks but may help curb debt
5 April 2017 Print page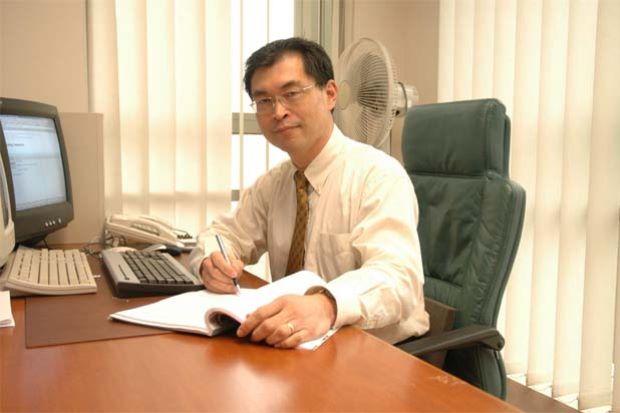 INFLATION in Malaysia, which has risen to an eight-year high on fuel costs, may spiral into second-round price effects, but may also help control high levels of debt.
"Typically in the past, there could be second-round effects if the economy is above potential and there are demand pressures," Bank Negara director of economics, Fraziali Ismail, was quoted as saying in a Bloomberg interview.
"Yes, the economy is on the up, but we don't see those pressures emanating at the moment.
"Inflation will turn ugly if cost-induced price pressures transmit into a second-round price effect caused by demand for higher wages or excessive consumer demand.
"Demand pressure is not apparent now as core inflation, which excludes volatile oil prices, is somewhat behaving itself with a reading of 2.5% in February, although it has been rising steadily," said Lee Heng Guie, executive director of the Socio Economic Research Centre.
The inflation rate for February, at 4.5%, was the highest in more than eight years and exceeded the median estimate of 3.9% in a Bloomberg survey.
Bank Negara expects inflation to average 3% to 4% this year compared with 2.1% in 2016, according to its annual report.
"I suspect the Government may not be averse to rising inflation. It will help resolve the pressing issue of a high level of debt in the economy," said Inter-Pacific Securities head of research Pong Teng Siew. "There has been a concerted effort to slow down the banking system loan growth to a sustainable level.
"At over a 4% inflation rate and over 4% real gross domestic product (GDP) growth, nominal GDP growth will be in excess of 8%.
"If loan growth is kept to not more than 5%, then the private sector's level of debt-to-GDP ratio will be gradually brought down," said Pong.
This suits the aim of weaning the economy off a high level of debt, although it may feel like a "cold turkey" treatment for a society that has been used to easy access to credit, said Pong, adding that therefore, contrary to consensus opinion, he does not expect interest rates to be raised to combat inflation.
What would drive inflation higher?
"Inflation is squeezing consumers, as our currency is being stretched. High inflation, along with the rising cost of living, leaves little for savings or discretionary spending for low and middle-income households.
"Although the headline inflation, as measured by the consumer price index, will be lower if there is a cut in petrol prices, it does not mean that the general price level paid by the average Joe will come down, as prices tend to display downward rigidities," said Lee.
Higher-than-expected crude oil prices, the pass-through effect from a weakening ringgit and imported inflation will push inflation higher.
"Oil price levels are a wild card, given the present price volatility. The pass-through effect onto consumer inflation is due to more expensive items and the indirect impact from higher costs of imported inputs in the production of goods and services.
"A prolonged exchange rate depreciation may cause businesses and traders to change price-setting behaviour," said Lee, adding that so far, the risk from imported inflation from trading partners has been manageable.
"Business margins would be affected if fuel-related costs cannot be passed through to end-consumers.
"However, we don't see a severe impact on bottom lines unless there is a massive increase in crude oil prices," said Areca Capital CEO Danny Wong.
A change in the interest rate policy is not expected, as there were a few occasions when Bank Negara left rates unchanged in a situation of cost-push inflation, noted Wong.
"With the recent weekly fuel price ceiling, it looks like the price of petrol is correcting a bit; we still see full-year inflation at 3%. There is no major impact on equities for now," said Chris Eng, head of research at Etiqa Insurance and Takaful.
Recent concerns globally have not centred on inflationary pressures.
"Instead, investors have been wary of potential deflation and low economic growth.
"In the context of Malaysia, the extent that the ringgit has devalued against most major currencies has raised the competitiveness of Malaysian exporters.
"It is, nevertheless, inevitable that cost pressures will creep in, especially from imported inflation," said Fortress Capital CEO Thomas Yong.
"Keeping rates at below inflation rates, that is, real interest rates negative, for long periods opens up the risk that pension fund returns will be insufficient to fund retirement needs.
"This kind of situation is forcing pension funds to rely more and more on the higher but more volatile and less-stable returns offered by equity markets," said Pong.
Columnist Yap Leng Kuen reckons there are always two sides to a coin.
Source : http://www.thestar.com.my/…/rising-inflation-has-risks-bu…/…