No room for staff unions as MAS 'reboot' takes off in September
27 May 2015 Print page
BY MD IZWAN
MAS Employees Union (Maseu), the airline's biggest and most powerful workers union, will effectively cease to exist once Malaysia Airlines (MAS) completes its restructuring exercise.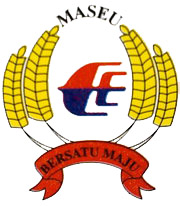 Maseu, which represents some 13,500 MAS employees, is expected to be dissolved as the new management has indicated that the union did not have a place in the new company, which will start operations on September 1.
The union, resigned to this for the moment, is looking at turning itself into a cooperative in the new entity.
Maseu executive secretary Mohd Jabarullah Abd Kadir confirmed this and told The Malaysian Insider that two extraordinary general meetings had been held recently to discuss the possible dissolution of the union.
"We've decided in the meeting that firstly, we will have to dissolve the union and secondly, maybe turn it into a cooperative," he said.
Jabarullah said although the union had held two extraordinary general meetings, the most recent being on May 18, the matter would still need to be discussed further and members will have to vote at another meeting.
"We will make this a secret ballot to find out what the members want," he said.
Jabarullah said the union had to take this drastic measure because under Khazanah Nasional Berhad's plan to return the troubled airline to profit, the new management does not recognise the union.
"We have to do this because the new management does not recognise us as a union," he said.
Saddled with debts and the twin tragedies of MH370 and MH17, the government through its investment arm Khazanah Nasional, is on a last-ditch effort to revamp ailing MAS.
It was reported that the service of 20,000 MAS employees would be terminated but two-thirds would be re-hired by a new company, MAS Bhd, which will begin operations on September 1.
It was understood that the new company wants to form a union consisting of their own people, those who are friendly to the management.
Jabarullah said the new management's reluctance to recognise Maseu as a union stems from the new MAS Act which is at odds with the Employment Act 1955.
It was reported that MAS has an existing workforce of 20,000, of which some 6,000 to 8,000 are expected to be laid off by Khazanah as part of its RM6 billion restructuring plan.
There are at least nine workers unions and associations in MAS. Apart from Maseu, others include National Union of Flight Attendants Malaysia (Nufam) which represents about 1,500 cabin crew members, Malaysia Airlines Employees Union Peninsular Malaysia and the Malaysia Airlines Pilot Association.
Jabarullah said staff will probably receive two letters – the first one for termination of their services with MAS and the second, either an offer to join MAS Bhd or to report to the Corporate Development Centre (CDC), set up to retrain the sacked workers.
Meanwhile, a MAS engineer identified as Shukri said that with the dissolution of Maseu, he and the others are worried whether the welfare of workers will be protected in the new company.
"It seems that the union can't do anything, they're going to have to be dissolved.
"With MAS gone, automatically the union will be finished. Most likely the new company might not have any union at all," he said.
Meanwhile, Malaysian Trade Union Congress (MTUC) secretary-general N. Gopal Kishnam (pic) said Maseu should not take such a drastic measure.
"It is not proper, why do they want to dissolve the union. They should continue to fight for the workers' rights?" he said.
This came after Khazanah unveiled a 12-point plan to enable MAS to achieve sustained profitability within three years of de-listing, by the end of 2017.
Its managing director Tan Sri Azman Mokhtar said the plan involved a comprehensive overhaul of the airline and has four categories which are governance and financial framework, operating business model, leadership and human capital, and regulatory and enabling environment. – May 27, 2015.
Source: The Malaysian Insider