New beginnings
13 March 2017 Print page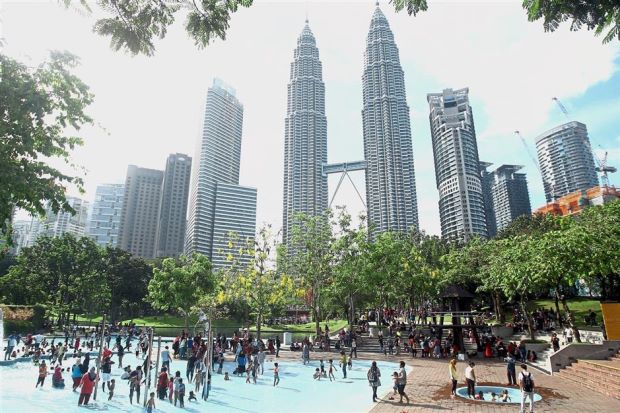 WE started Pemandu in 2009 with two clear objectives: to drive Malaysia's transformation into a high-income nation by 2020, and to work ourselves out of this job.
I have always said that Pemandu will be successful when we become redundant, that is, when the civil service is prepared to take up the mantle to lead Malaysia's transformation.
We were also clear that the handover of Pemandu's work on the National Transformation Programme (NTP) can only be initiated when it is "sticky", meaning there is strong potential for the civil service to independently implement the NTP's initiatives.
In 2016, as the NTP reached almost seven years of implementation and continued to yield tangible results, it became apparent that the time had come for Pemandu to transition our work on the NTP to the civil service. On Jan 23 2017, the Prime Minister's Office announced the commencement of this transition over a two-year period.
We have scheduled this transition into three categories. The first involves work which will be handed over immediately to the civil service without any need for transition. This was completed on 1 March 2017.
Under the second category, some of the NTP work will be transferred to the civil service on a gradual basis. This requires a two-year transition period during which Pemandu will continue to support the civil service in the NTP activities, until the civil service has built sufficient capacity to enable full handover in the third year.
Over this period, Pemandu will commit 45 of its employees to work with the civil service in 2017. This will reduce to 30 in 2018, until no further support is required from Pemandu in 2019.
The third category involves work which still requires NTP coordination even after work has been transferred to the civil service. Pemandu will hand over these coordination activities to the Economic Planning Unit's Civil Service Delivery Unit.
The key to succeeding in this exercise is to ensure an orderly transition. As set forth by change management expert William Bridges, there are three stages of transition, namely Ending/Letting Go; the Neutral Zone; and the New Beginning.
In the past seven years, we have worked closely with the civil service to ensure adoption of the new processes introduced to ensure consistent delivery of the NTP initiatives. This has seen the civil service gradually applying these new processes across their operations.
We are confident of their continued ability and commitment to do so. In short, all our work thus far has been leading up to this point.
However, in tandem with this gradual shift, there remains a segment of the civil service which has yet to adopt any of the new ways of working.
Therefore, within the civil service now exists two methods of delivery – the old way of working and the new.
According to Bridges' transition model, the civil service is in the Neutral Zone, which, if allowed to continue, results in the organisation becoming choked.
Therefore, it is critical to our transition timeline that by February 2019, the civil service must make way for new beginnings to ensure we achieve our high-income aspirations by 2020.
Let me come to why we felt it was time to begin this transition.
Since the start of the NTP, we have been committed to our True North: the high-income GNI per capita threshold as set by the World Bank, jobs and investment.
According to latest available data from the World Bank, Malaysia's GNI per capita as at 2015 was US$10,570, just 15% short of the current high-income threshold of US$12,475.
This is compared to our GNI per capita of just US$8,280 in 2010, with a gap of 33% from the-then high-income threshold of US$12,276.
Additionally, we have catalysed a 2.2 times growth in the CAGR of private investment, which previously recorded a CAGR of 5.5% in 2006-2010.
Between 2011-2015, private investment recorded a CAGR of 12.1%.
This data shows that we are more than halfway to high-income status and on track to achieve our goals by 2020.
We have also assessed the ministries' competencies in taking over the reins of the NTP, with the programme's total KPIs recording an average score of more than 100% every year.
More importantly, through the NTP, we have helped to raise the incomes of everyday Malaysians in an inclusive way, such as through the completion of 5,286 km of rural roads benefiting 3.5 million people.
We have also connected 144,025 rural houses to reliable electricity, lighting up the lives of 720,125 people, provided 1.68 million living in 334,593 rural houses with access to clean water and built and restored 79,137 houses benefiting 412,360 people.
With just three years left to our deadline, considering the pace of progress we have seen over the past seven years, I am confident of the civil service's capability to deliver the national transformation.
In this transition, this will mark my final Transformation Unplugged entry.
Pemandu as an organisation will also embark on a new journey as a global consultancy firm focusing on government transformation and business turnaround.
On behalf of the team, I would like to extend my heartfelt gratitude to everyone whom we have worked closely with in the past seven years.
I would also like to thank the folks who have been following my column. I must commend the Prime Minister and civil servants for their commitment and cooperation in delivering the NTP to date. I look forward to work together with them to embrace this New Beginning in the coming two years.
In the meantime, I hope to see you at the Global Transformation Forum 2017 on March 22-23.
The Government of Malaysia is playing host again, bringing the best minds in transformation from all over the world to inspire Malaysians.
The transformation mindset you will experience will bring clarity and inspire real behavioural change in driving your own transformation.
Source : http://www.thestar.com.my/…/tra…/2017/03/13/new-beginnings/…