Merger to form Malaysia's biggest bank may lead to job losses, says union
10 July 2014 Print page
BY LEE SHI-IAN AND ELIZABETH ZACHARIAH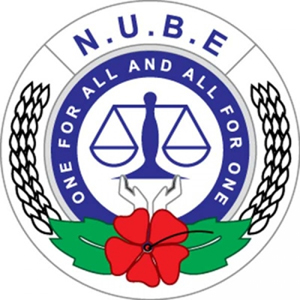 Malaysia's largest bank workers union are concerned that a proposed merger between two banks and a financial firm could lead to job losses, saying there should have been consultations.
The National Union of Bank Employees (NUBE) president Tan Eng Hong expressed disappointment with Bank Negara that the union was not consulted over the matter, referring to a news report today that the financial institutions were planning to merge and form Malaysia's biggest bank.
Tan was referring to the proposed merger of CIMB Group Holdings Bhd, RHB Capital Sdn Bhd and the Malaysia Building Society Bhd.
He said mergers of financial institutions or banks in Malaysia require prior approval from the country's central bank.
"Frankly, we are quite disappointed with Bank Negara as whenever they give their blessings to such mergers, they do not call us for a discussion," Tan told The Malaysian Insider.
"Such mergers often have undertakings that the employees of the financial institutions involved will not be transferred or laid off.
"However, these undertakings are more often than not, only applicable for a year. Following that, the financial institutions then announce re-centralising exercises."
Tan cited the 2011 merger between Hong Leong Bank and EON Bank, saying everything remained status quo in the first year of operations.
"After that, the bank management announced that it was re-centralising bank branches and departments.
"This led to some employees being transferred from north to south, and vice versa," Tan said, adding that up to 26 employees resigned during this exercise.
Tan said NUBE was not against the merger, "however, what we are concerned is whether the bank employees of these three financial institutions will be affected."
Tan said if all three financial institutions had branches in the same location, it was logical that one or two would be closed.
"What will happen to the staff of the branches which have been closed? Obviously, not everyone can be absorbed into the remaining operating branch."
Tan said this was a historical point which had been repeated time and again, saying redundancies were bound to occur in merger exercises.
Meanwhile, Federation of Malaysian Consumers Associations (Fomca) president Datuk N. Marimuthu said the merger could be considered as a monopoly in the banking services.
"They are three big organisations and they want to merge. It can be seen as a monopoly in this field," he told The Malaysian Insider today.
He said several questions have arisen following the announcement today, including if minority shareholders in the three entities benefit accordingly from the merger.
"They will have to look into these things. And they will also have to answer whether or not they will continue to provide competitive services to their consumers.
"And after this, will they be increasing prices of their services, including interest rates of loans, or will it now go down," he said.
Marimuthu said Fomca will be monitoring the merger of the three banks closely and check if the banks are protecting the rights and needs of their consumers.
"There will be some teething problems when they start but the consumers should be protected in this," he added.
In a separate statement, an Employees Provident Fund (EPF) spokesman said the merger was still in the preliminary stage and specific details were still being thrashed out.
"However, EPF will ensure that any decisions on the matter will be made in the best interest of its members and in line with strict investment and governance principles," the spokesman told The Malaysian Insider today.
EPF is the major shareholder in both RHB Capital and MBSB with a 40.76% and 64.73% stake respectively. It also has a 14.46% share in CIMB.
EPF will emerge as the largest shareholder in the mega bank following the merger, with a stake estimated to be more than 25%. – July 10, 2014.
Source: The Malaysian Insider