MEF: Employ locals if Myanmar recalls its citizens
5 December 2016 Print page
Ho Kit Yen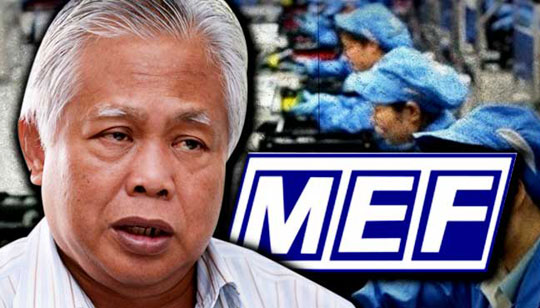 PETALING JAYA: Malaysian Employers' Federation (MEF) said Putrajaya's stand against the Myanmar government over its treatment of Rohingyas may impact more than 100,000 Myanmar workers in the nation.
Its executive director, Shamsuddin Bardan, said the Myanmar government may recall their citizens working in Malaysia due to strained bilateral ties.
"The Myanmar government is not happy with us for condemning them," he told FMT.
According to statistics provided by the human resource ministry, there are 141,858 Myanmar labourers in the country, with 71% of them working in the manufacturing industry.
Shamsuddin said if Myanmar does indeed recall its citizens, Malaysian employers should hire locals, including retirees, as replacements.
Alternatively, he suggested that laws be amended to allow the Rohingya refugees here to work.
"We have more than 150,000 refugees here. We can 'formalise' (the laws) so that they can work here."
According to the United Nations High Commissioner for Refugees (UNHCR), as of October, there were 150,669 refugees, with Rohingyas making up 36%.
The government had previously announced a pilot plan to allow 300 Rohingyas to work in the plantation and manufacturing sectors.
Meanwhile, Federation of Malaysian Manufacturers president Lim Wee Chai said it would be unfair to employers if the Myanmar government decided to recall their countrymen.
"This is tantamount to breaking the employment contract and we are unlikely to be compensated for premature termination," he said in an email statement.
As it stands, he added, employers had already incurred costs when they recruited foreign workers – including medical fees, insurance and levy advance – which could not be recovered.
Lim went on to suggest the home ministry and immigration department expedite the approval for foreign workers from other countries should Myanmar recall its citizens in order for the relevant industries to fill the vacancies as soon as possible.
Yesterday, at a Rohingya solidarity gathering, Prime Minister Najib Razak condemned the Myanmar government's inaction over the Rohingyas' plight in their country.