EPF Aims 26 Per Cent Foreign Assets In Three Years
9 February 2015 Print page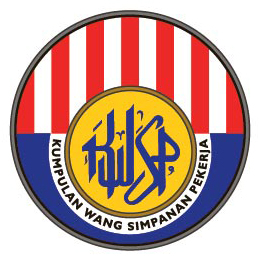 KUALA LUMPUR, Feb 9 (Bernama) — Malaysia's largest retirement fund, the Employees Provident Fund (EPF), aims to increase foreign assets to 26 per cent of total assets within three years.
Chief Executive Officer Datuk Shahril Ridza Ridzuan said the increase was about one per cent annually from 23 per cent, at present.
"The growth in foreign assets will be contributed by fixed income, equities and real estates," he told reporters at a briefing on the company's 2014 investment results here today
He said the overseas exposure was part of the diversification programme to generate consistent returns in the long-run.
Last year, EPF's gross investment income rose 11.66 per cent to RM39.08 billion from RM35 billion recorded in 2013, mainly driven by domestic and global equity markets.
Global investments contributed 33 per cent of total income despite accounting for only 23 per cent of total assets.
The pension fund also declared a dividend rate of 6.75 per cent, up 40 basis points, for 2014 from 6.35 per cent paid out in the previous year.
Going forward, he said EPF was expected to continue offering stable dividend this year despite the economic uncertainty in both domestic and global markets.
He said the company, however, was less impacted by the depreciation of the ringgit as a major portion of its investment were in Malaysia.
"The bulk of our investments is in the domestic market and although the breadth of investment products and liquidity to trade in large volumes were somewhat limited, we remain optimistic due to our local market's strong fundamentals," he added.
He said based on that premise, EPF would continue to tap into opportunities in the local market that fit into its risk-return profile.
As at Dec 31 last year, EPF's total investment assets stood at RM636.53 billion, up 7.91 per cent, from the RM589.87 billion recorded in 2013.
Meanwhile, on the appointment of a new chairman for Battersea Project Holding Company Ltd, he said the pension fund had left the decision making to conglomerate Sime Darby Bhd and property giant, SP Setia Bhd, which owned 40 per cent shareholding each in the project while EPF held the remaining 20 per cent.
News emerged last month that the current Battersea Project chairman Tan Sri Liew Kee Sin planned to step down to focus on other property development projects in the United Kingdom.
On the listing of 1Malaysia Development Bhd's power asset, he said EPF has not been approached by any party to be a cornerstone investor in the initial public offering (IPO).
"Obviously, being the biggest investor on Bursa Malaysia, we intend to look at every single IPO that comes to the market," he said.
However, he said EPF had to wait for all filings to be done and approved by the relevant authorities before an investment decision can be made.
Source: Bernama