Direct intake of maids just a short-term solution
30 December 2017 Print page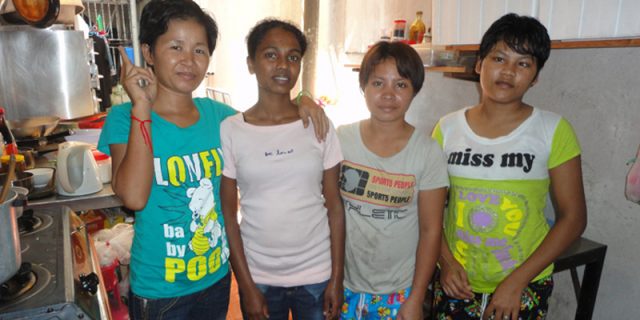 KUALA LUMPUR: The new policy of allowing employers to hire maids directly from source countries will only cause a further influx of maids and not solve the problem of over dependence on foreign workers, according to the Malaysian Trades Union Congress (MTUC).
MTUC president Abdul Halim Mansor said the government might be unwittingly aggravating the problem, including the incidence of foreigners overstaying their welcome.
"Usually these foreign maids, we read cases about them running away from their employers as they have exhausted their working permit but refused to go back to their country.
"It was different back then in the late 1990s as we needed them to help as our country was growing rapidly. But today, we do need to take a step back and reflect on our real need to have these workers still in our country," he told Berita Daily.
He said the government needs to study the issue thoroughly and come up with long-term solutions to the problem of foreign maids who are flooding the country.
"One of the policies needed is the approval of Acts to ensure employers adhere to employees' protection act. They need to see that such rights need to be upheld.
"But I'm sure if the title of foreign maids is changed to house manager and needs at least a diploma certificate, I think there are a lot of young graduates who would want to take up on that offer," added Halim.
Beginning 2018 Malaysians can hire foreign maids directly without going through an agent.
In his 2018 Budget speech, Prime Minister Najib Razak announced that employers could opt to hire maids directly from Indonesia, the Philippines, Cambodia, India, Sri Lanka, Vietnam, Thailand, Nepal and Laos.
The policy also allows employers to apply for maids' visa online from the Immigration Department of Malaysia at the current levy and processing fees.
Provide affordable and efficient care centres
However, the Malaysian Employers Federation (MEF) is more amenable to the government's new policy on maid recruitment but cautioned that there has to be a long-term solution.
"I think it is more of the government trying to solve the cost issue of getting these helpers into our country," MEF director Shamsuddin Bardan told Berita Daily.
However, Shamsuddin said it is necessary for Malaysia to look at the long-term effect of this policy.
He said there should be a more holistic approach, especially in building a sense of community for working citizens.
"We have more than 200,000 maid workers in Malaysia. What we should actually do is develop and enhance our community centres and workplaces to provide more child care services like nurseries.
"This is one of the moves for Malaysia not to be overly dependent on foreign maid workers," he said.
Shamsuddin said there would be no need for Malaysia to employ foreign maids in the first place if affordable and efficient care centres were in place. He said these centres could cater to the kids and elderly people.
"The government should look at this matter seriously because, at the end of the day, working families can drop off their kids and parents at these centres because they are reliable, affordable and efficiently managed," he added.