Cheated in 6P, migrants 'at risk again' from raids
20 January 2014 Print page
Aidila Razak | 12:38PM Jan 20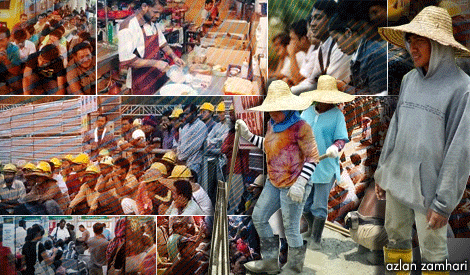 Migrant workers who have lost thousands of ringgit to fraudulent "6P agents" will be at risk of being nabbed and deported as authorities resume the raids against "illegal migrants" tomorrow.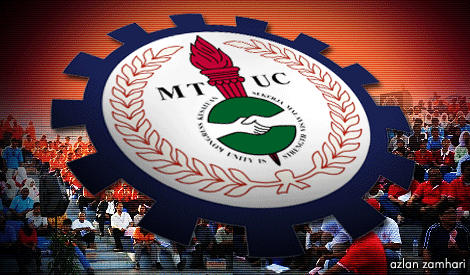 Malaysian Trade Union Congress (MTUC) labour advocate Peter Kandiah said that police reports lodged by the workers on the matter remain unresolved, and businesses which front the fraudulent 6P agents' operations are still ongoing.
"We are all aware of the hundreds of reports, including those done with the assistance of MTUC and (migrant rights NGO) Tenaganita but nothing has been done.
"MTUC has also given all the documents to officials in the Home Ministry but it is not dealt with, and these same workers will be subject to raids," he told Malaysiakini.
Similarly, those Myanmarese workers featured in a Malaysiakini article on the 6P scam have also not received their passports which they had surrendered to the fraudulent "agents", nor their money back.
Kandiah said that the agent which allegedly defrauded them – Lavendar Blossom – is under investigation by the police commercial crimes department.
However, the restaurant from which they operate is still in business at Jalan Silang, Kuala Lumpur.
'Quick to subject migrants to raids'
"These illegal migrants are a creation of the Home Ministry and the Immigration (Department). They have made reports about their lost passports, but have not got replacements, and yet the authorities are so quick to subject them to raids," he noted.
Malaysiakini last year reported that hundreds of migrant workers are defrauded by agents who appear to work with government insiders who solicit thousands of ringgit for a claimed 6P registration.
The workers – mostly those whose work visas have expired – surrender their passports in hopes of being legalised, but are left completely undocumented and subject to raids.
In response to complaints, including from businesses affected when employees go into hiding, the authorities halted the September raid and extended the deadline to register under 6P until Jan 20.
Home Minister Ahmad Zahid Hamidi (left) issued a stern warning against civil servants in cahoots with fraudulent agents, and promised action on cases of cheating.
According to Immigration Deparment director-general Alias Ahmad, the raids will resume tomorrow as the authorities have already given employers enough time to legalise all their workers.
Migrant workers who had legitimately registered under 6P will received an i-Card – an identity card to prove their legal status in the country.
At about two million, registered migrant workers make up only half of the migrant worker population. The rest are undocumented or are residing and working in Malaysia illegally.
Source: Malaysiakini