70% of employees plan to leave their jobs, says survey
22 January 2014 Print page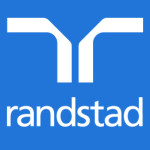 Nearly seven in 10 employees are looking to leave their jobs this year for better careers, a survey found.
Malaysians are not just switching jobs to boost their careers but the decision to leave also hinged on "uncompetitive salary" (55%), "lack of recognition at the workplace" (35%) and "lack of trust in senior leaders" (21%), revealed the 2013/2014 Randstad World of Work Report.
"It is important that employers understand what motivates their employees and engage with these motivations.
"This will help business leaders inspire their staff to perform at their best, remain in the company and protect very valuable intellectual property," said Jasmin Kaur, director of Randstad Malaysia.
The global recruitment firm noted in its report that employees tended to stay on in their present company if they have a "strong understanding of how their roles contribute to achieving organisational goals (30%) and a strong feeling of being valued and recognised (16%)".
"Communicating effectively about employee progress and development is crucial to positive workforce engagement, especially given Malaysia's tight labour market and heated war for talent. By providing positive recognition and consistent feedback to employees, business leaders are more likely to motivate and retain top talent," said Jasmin.
Randstad also found that 31% of employers are planning on hiring more graduates in the next five years to address the lack of talent in the market, a rate that is the highest among the seven countries surveyed.
It noted that 70% of employers acknowledged that staff turnover was a prevailing problem for businesses operating in Malaysia. However, 61% of employees would recommend their present workplace to their friends.
In a country craving for talent to spur its market, Randstad found that only 23% of Malaysian professionals were "motivated, challenged and mentored to learn new skills in their current jobs".
"The figures show that career advancement is really important to Malaysian employees; yet, only one in four (39%) received training and development opportunities in their current roles, and only 35% have been provided with leadership training to take the next step in their careers," she said.
Despite the lack of developmental guidance by employers, Malaysian employees remain one of the most ambitious in the region at 70%, similar to Singapore.
Meanwhile, counterparts elsewhere were slightly less ambitious, such as Australia (57%), China (61%), New Zealand (63%) and India (64%).
Malaysia's wage growth is also high with 62% employees polled getting a pay rise in the past year.
Although many employers are offering salary increment as carrot to their employees, Jasmin said that keeping staff boiled down to various factors.
"However, it is important to note that employee recognition is not only limited to verbal affirmations or monetary incentives. Employers need to balance the different motivations as not all employees want public praise, higher salaries and bonuses. Some employees may prefer having flexible work options or the opportunity to lead a new project," she said.
The report, which covered Malaysia, Singapore, China, Hong Kong, India, Australia and New Zealand, had polled more than14,000 employers and professionals through an online questionnaire. – January 22, 2014.
Source: The Malaysian Insider