30 July 2018 MTUC Hq visits Sabah Division
31 July 2018 Print page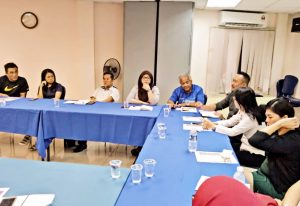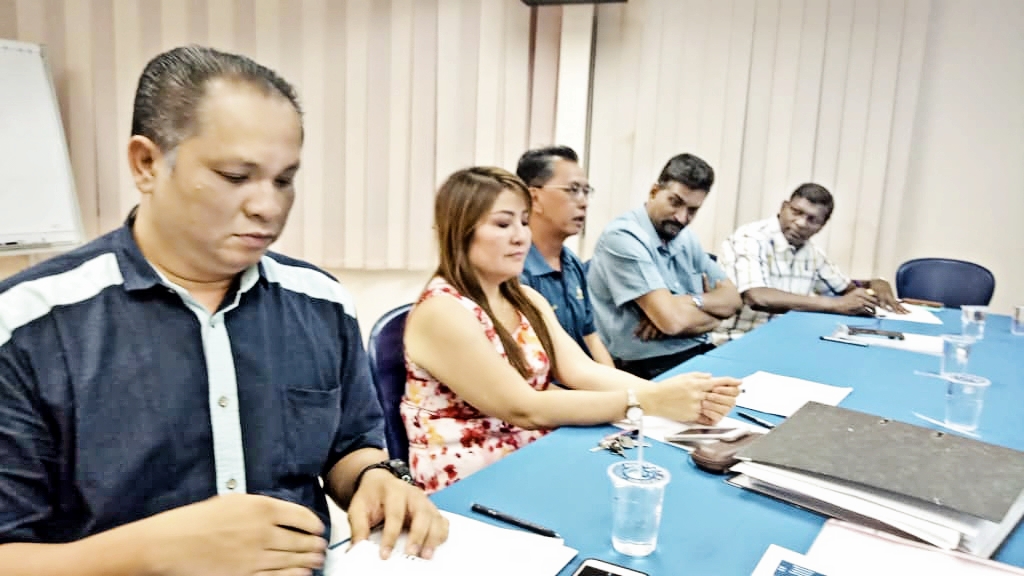 The Workers Dialogue Tour with MTUC affiliates Union in Sabah continued for the 11th series at the Sabah Division MTUC office.
The MTUC Sabah Division was represented by Sabah MTUC Chairman, Bro Awang, Sabah MTUC Secretary General- Sis Catherine, MTUC Sabah committees and representatives from the Trade Unions comprised of Sabah Telekom Employees Union, SBEU, KPPSPSB, SCEU and KPPBS.
The MTUC representatives who attended the meeting was led by Bro J Solomon, MTUC Secretary-General, Bro K Soma, MTUC Assistant Secretary Education, Bro Rudy, General Council Member and MTUC MRC SEL / KL Officer and Bro Zul Thye, MTUC MRC Coordinator.
MTUC Sabah Division valued this meeting as this is the first time HQ officials conducted such meetings and hoped that such dialogue with HQ would be held on a regular basis.
Bro Mohd Airy-KPPSPSB Secretary-General shared the success story of his union in the case of Section 20 and cases in JPP and thanked MTUC for giving trainings and providing advisory services in handling matters at industrial Court.
Some interesting topics have been discussed and recommendations for the MTUC HQ to follow-up for the affiliates in Sabah are as follows:-
1. Capacity building on managing trade unions, Domestic Inquiry and to create more Industrial Relations Practitioners in Sabah.This will create credible leaders to manage the Union objectively.
2. The need for present government to review the pension scheme for pensioners from GLCS and GOCs which were privatised.
3. Concerns from Unions of statements made by Government to provide permanent resident status to illegal immigrants without strict screening.
4. The minimum wage issue, where the adjustment of the amount paid in Peninsular Malaysia should be equal to payments in Sabah and Sarawak.
5. The need for Government Request to explain on the implementation of SST.
6. The need for MRC to be set up in Sabah.
7. Government to ensure a law is introduced for all workers to be unionised. This is because the current law allows non unionised workers automatic beneficiary of unionised Workers negotiated Collective Agreement.
8. Adjustment of Salary to seniors upon the implementation of minimum wage
Bro Solomon also advised all union leaders to ensure they acquire enough knowledge to administrate the union according to the constitution and to comply with the statutory requirements to avoid flouting the laws of the country.
We must also ensure as leaders we should not short change our members as our members are already being short changed by some irresponsible employers.
MTUC Hq extends our appreciation to Sabah Division for hosting fresh sea food for dinner overlooking the sea.