17-1-2019, PJ Hilton, Kuala Lumpur
17 January 2019 Print page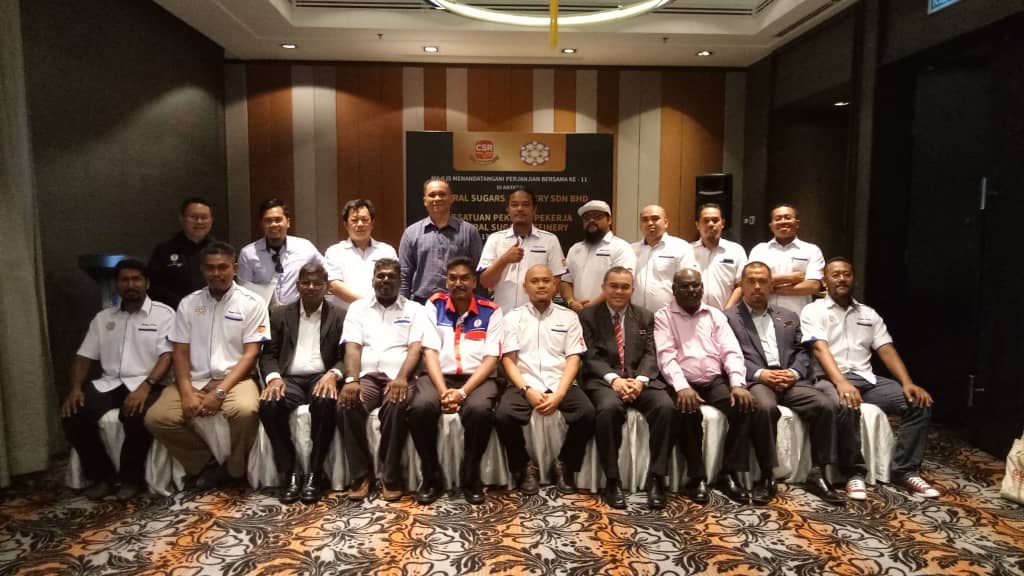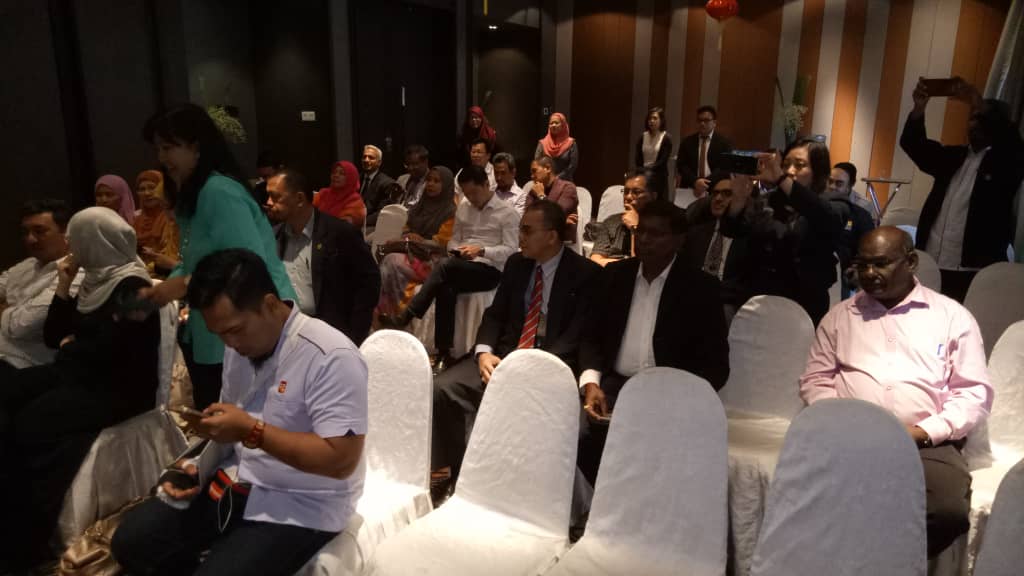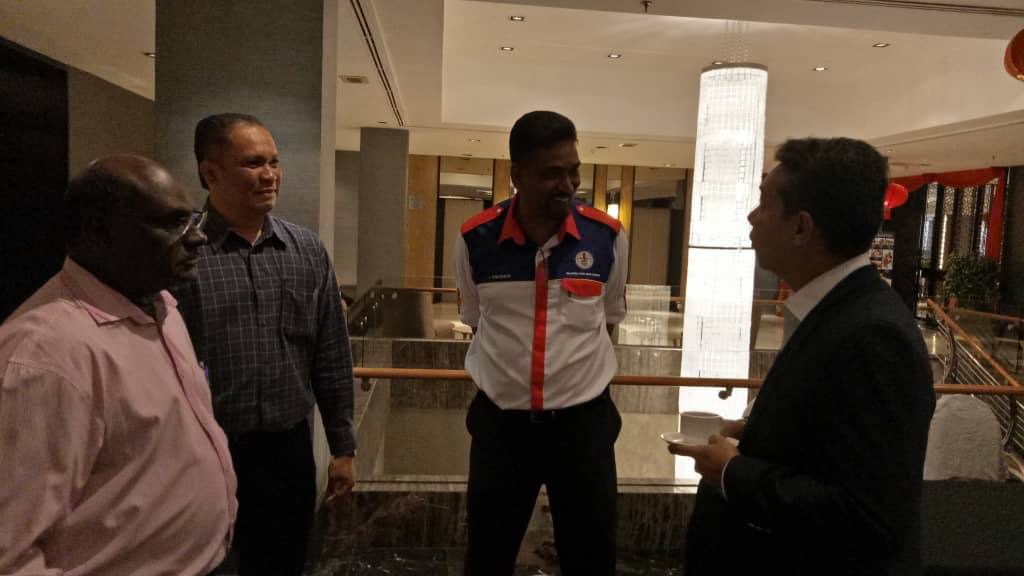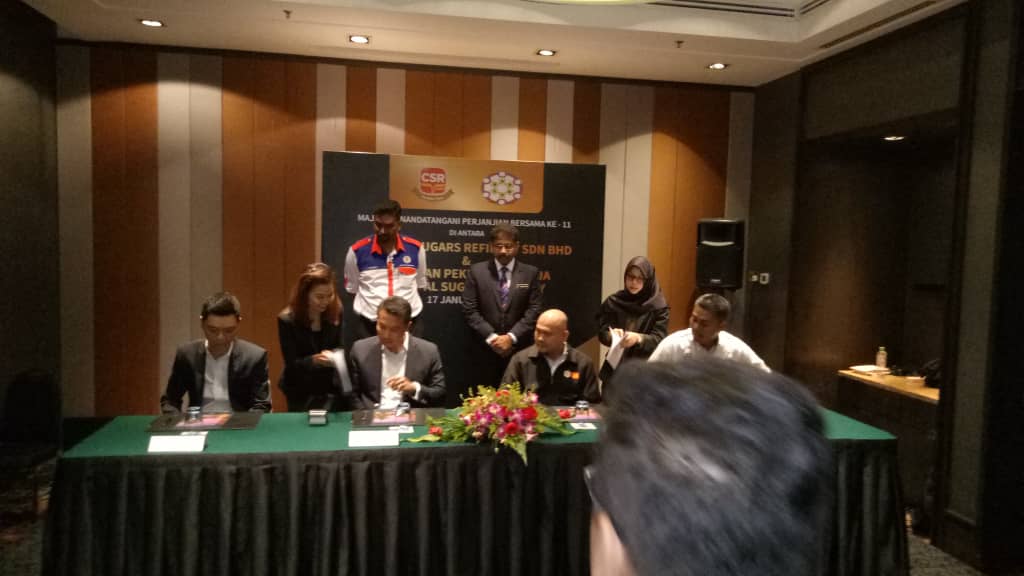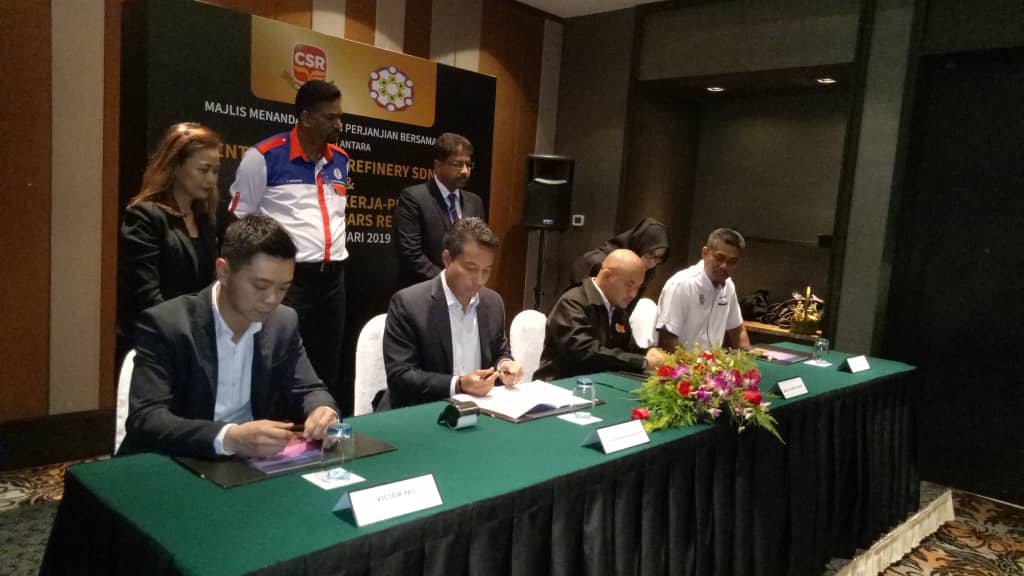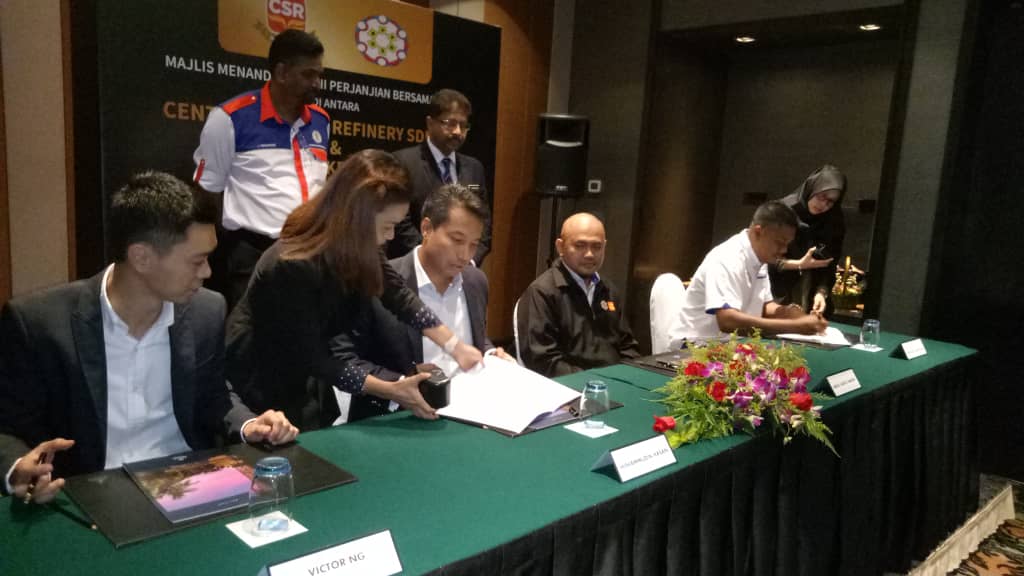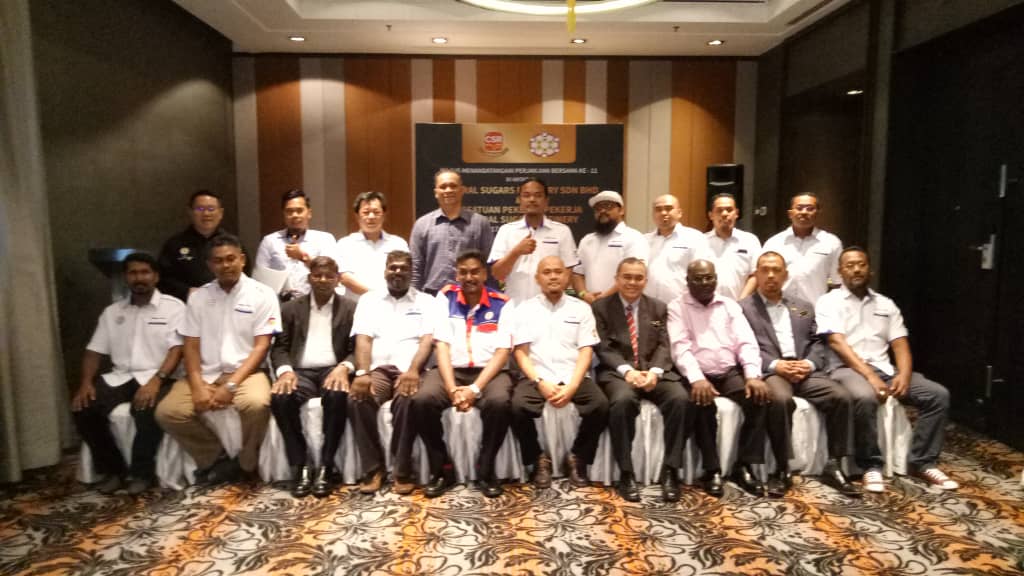 MTUC attended the Central Sugar Refinery Sdn Bhd's invitation at the signing of the 11th Collective Agreement between the Kesatuan Pekerja Pekerja Central Sugars Refinery with Central Sugar Refinery Sdn Bhd.
The MTUC representative who was present at this historic ceremony was Bro J Solomon-Secretary-General, Bro Nadarajan-General Council Member, Bro K Soma-Assistant Secretary of Education, Bro Rudy- General Council Member and Bro Zul Thye-MTUC MRC Coordinator.
The event was also attended by Deputy Director-General of the Putrajaya Industrial Relations Department, Mr Shanmugam A / L Thiagarajan along with senior officers of JPPM.
According to KPP CSR President Bro Abdul Fairuz, this is the first CA signing ceremony at the hotel and witness by representatives of JPPM and MTUC. The Collective Agreement was held for almost 12 months which was also assisted by the MTUC in contributing advisory and effective inputs for the enhancement of the benefits of KPP CSR members. Among the benefits improvements achieved are:
1. Increase of 100% fixed allowance
2. Increase in employee allowance paid by RM30.00 every 6 months increase to RM150.00 per month.
3. Increase in outpatient medical expenses for families from RM250.00 to RM1000/year
4. An increase of 8% Salary Adjustment.
Mr Hishamuddin, CSR CEO, said with the signing of the 11th Collective Agreement, he believed the welfare of the employees was well-preserved and could increase high motivation, effort and performance for the company's productivity improvement. The company will continue its good practices and many improvement activities will be carried out primarily to increase employee training and skills. This will have a positive impact on all employees. The expectation of the employers is that the cooperation of the Union and the company can be multiplied and together to bring about a better future.
The MTUC wishes to record our congratulatory note to all CSR Exco members who have worked hard and have never given up during the preparation and discussion process for the success of this CA.
We are confident KPP CSR in collaboration with the management will continue to succeed in the future!